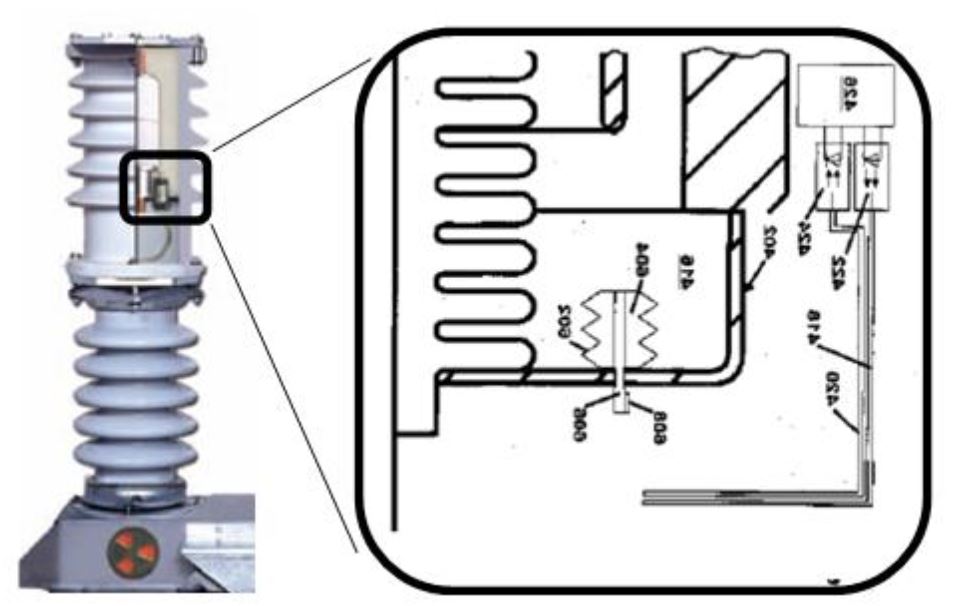 The method involves incorporating a vacuum gauge directly into the vacuuminterrupter, so that the
pressure can be directly measured.
2 main techniques for this gauges exist:
cold cathode
spinning rotor gauge
These provide measurements from the low to mid vacuum range, and could provide continuous monitoring of the vacuum pressure. Since the pressure is measured locally at the gauge, the gauges do not need to be calibrated or adjusted to the particular VI design, as long as there is sufficient space to mount the gauge on the VI. Naturally the calibration for the particular gauge type would need to be known beforehand. This technique would be applicable for low, medium and high voltage VI's.
Both technique need to be built-in to the VI from the start. At now no practical way to introduce the gauges to VI's after production. The gauges could be used when the VI is in SF6 with the appropriate calibration.
The main difficulty in the application of these gauges is making the electrical connections to the gauges.
Pic show at the left a CB pole with VI and gauge & at the right a diaphragm with reflecting pin between bellows and ceramic.
Pic source from Mr Hans Schellekens article.