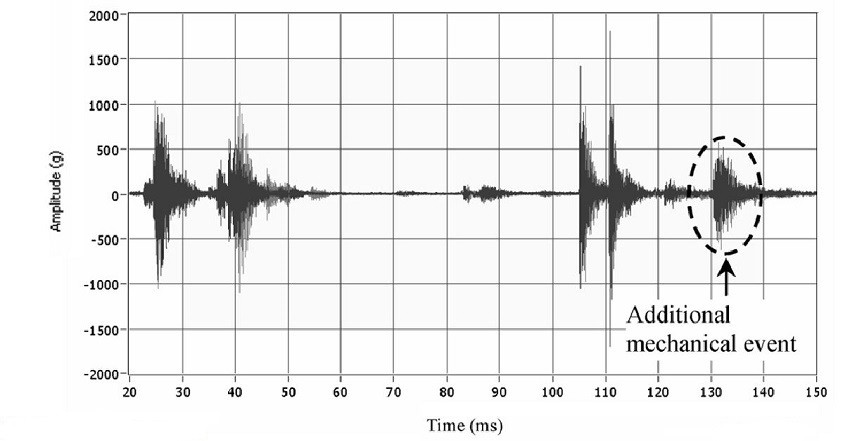 A vibration signal will arise during the open & close process of the CB. It contains a lot of information which can indicate a healthy status of the equipment, such as the moment of arc contact opening.
Switchgear contacts ablation measurement:
The CB arcing contact gets progressively shorter while it is ablated during each operation.
This method show the delay in the time instant of the start of the arcing contact touch as it gets shorter due to ablation is monitored proposed method consists of measurement of the vibration signal from the shell of the CB by use of an accelerometer.
The acquired data can be used in 2 ways:
comparing the acquired vibration pattern with a reference record and quantifying the difference.
detect the time interval.
Detecting mechanical problems:
By using dynamic time wrapping(DTW) algorithm for analyzing the vibration pattern aimed at detecting mechanical issues of the CB. In this way we can use algorithm, which confirm that the vibration pattern can be used as a diagnostic tool for all CBs whenever a mechanical anomaly is suspected.
This method has use in continuous monitoring & periodic measurement.
In graf show a vibration analysis by DTW for HV CB.