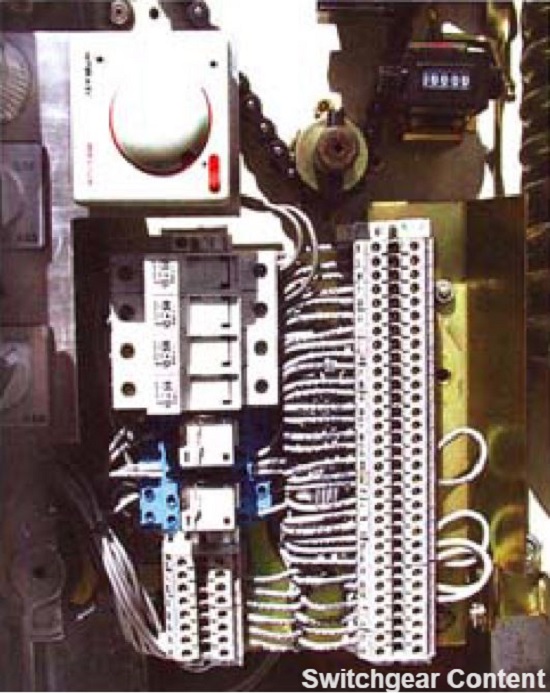 Photo from Pars switch company 63KV circuit breaker catalog
The trending method is verifying if the signal is in the normal range, has consistent behavior with other information, and is not drifting or abnormally fluctuating.
Examples:
Operating environmental conditions (temp & humidity).
Circuit breaker mechanical operation counter: monitoring the number of operations by automation data. The mechanical counter can double count, stay with a frozen count, had been manually reset by mistake or replaced.
Count of recharging system: monitoring of a number of operations of the recharging system allows verifying consistency with the physical counter, but also is a way to detect problems in the recharging system by discerning an anomaly in the maximum run time or the number of starts/day.
Status of auxiliary switches (verification of timing and correct behavior).
Other auxiliary services: power sources (DC, AC, mechanical, electromagnetic, thermal) and other supplies like high-pressure supply(hydraulic, pneumatic).
Other parameters may be included according to manufacturer documentation, trending of secondary parameters may sometimes be useful in finding the symptoms of a problem.
The photo shows a medium voltage circuit breaker control circuit.