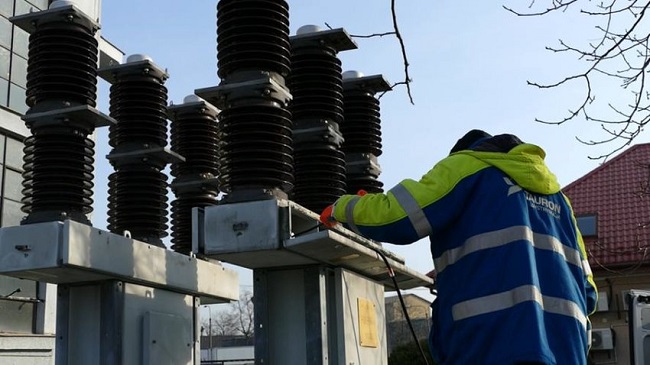 SF6 Gas leakage on-site test:
SF6 gas leakage test is performed to demonstrate there are no gas leaks at the field assembled joints of the GIS. Leaks may occur during field assembly as a result of sealing surface damage, improper placement, application, damage or Omission of seals, improper application of lubricants and sealants, Improper alignment and tightening of the mating surfaces, and contamination.
There is no need to check for leakage through the walls of the Gas compartments or at other joints that were assembled at the factory because they were already leak tested at the factory.
The only exception may be if suspected damage occurred during transportation and assembly or field repairs were made.
If factory joints were disassembled for any reason during field assembly, these joints should be tested again.
Upon completion of filling GIS gas compartment(s) with sulfur Hexafluoride gas (SF6) or the required gas mixture to the manufacturer's recommended temperature corrected pressure as indicated on the nameplate, verification that no gas leaks are present must be completed by means of a portable gas leak detector. It is recommended that a portable leak detector that provides the level of leak and leak rate be used. However, a standard hand- held "go/no- go" (i.e., audible) leak detector is acceptable for initial verification that a leak is present.
Gas leaks can be irregular and are known to intermittently leak, and as a consequence, a leak may not be detected by quickly passing a leak detector over the area to be tested. An accumulation-type test should be considered to mitigate this issue, in which the area to be tested can be contained for a period of time, and the leak detector can then be inserted into the trapped volume for testing.
Prior to the gas leak test, a vacuum rise leak test will be effective in identifying large leaks on field assembled flanges/joints prior to SF6 gas filling, but it may not be effective in correctly identfying leaks when the vessel is pressurized. Users should discuss vacuum processes with the manufacturer and follow the manufacturer's recommendations before filling the equipment.
Types of gas leak on-site test:
A vacuum rise test usually consists of measuring how much vacuum (as measured by means of a vacuum gauge) is lost in a gas compartment after the vacuum pump has been disconnected and before gas filling. The manufacturer will provide an allowable value of vacuum loss over a predetermined amount of time.
If the vacuum loss is greater, then a leak should be suspected.
Certain factors can cause false readings with this test technique, which include leaks caused by the vacuum gauges and vacuum processing equipment, as well as vacuum lost due to interior gas compartment moisture which may be off-gassing as it is pulled from interior epoxy materials.
SF6 gas leak testing should be performed immediately after Filling to the manufacturer's recommended temperature compensated pressure. Testing must be performed on all field- assembled enclosure joints, field welds, field connected monitoring devices, gas valves, and gas piping.
As described earlier, an accumulation- type leak test is recommended on field- assembled items and joints, and consists of wrapping plastic sheets to create "bags" around these areas to capture SF6 gas molecules that intermittently escape from the leak. See Figure 1 below for best bagging practice.
The bags avoid background readings from interfering with test results. Covers or caps should be placed on self- sealing fill valves to avoid trapped gasses from being measured with the test sample.
Additional verification of factory assembled joints should also be performed in conjunction with field leak testing if there is a suspected leak.
The leak test will be performed on each bagged joint after 12 hours has elapsed. Without significantly disturbing the bag, a small incision should be made above the pocket (shown in figure1).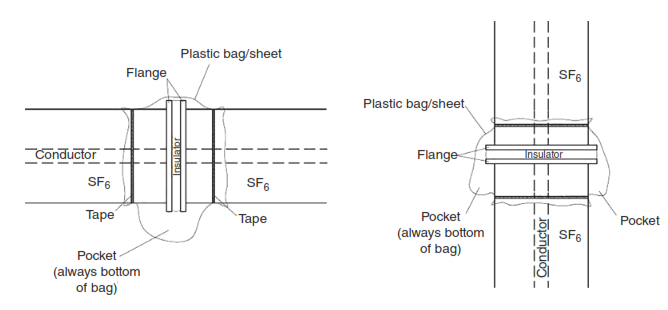 Figure1: Accumulation- type test using plastic sheets or bags(IEEE standard)
The nozzle of the hand- held SF6 gas detector is inserted into the small incision and fed into the pocket at the bottom of the bag. Depending on the testing equipment used, the operator should consult the manufacturer for what is an acceptable leakage rate passing criteria. The leakage rates in ppmv or go/no- go results for all tested locations on the GIS should be documented. If a leak is detected, it is recommended that the detector be removed from the suspected leak area, recalibrated, and returned to the leak area again to validate the presence of a leak.
In the event that a leak is confirmed using the hand-held leak detector, additional investigation to pinpoint the leak is required.
SF6 gas leak on-site test

operator options:
1) Remove the bag and use a liquid leak detection solution or soapy water. Since this method is not as sensitive as using the gas leak detector, it may not be able to show the exact location of the leak.
2) Remove the bag and use the hand- held leak detector around the suspected leak joint. The rate at which the detector is moved around the perimeter of the suspected leak area is to be determined by the manufacturer.
3) Depending on site conditions, infrared cameras may be utilized to pinpoint small leaks following the bag test.
4) Repeat the leakage test as described above, but with compartmentalized bags to isolate the leak area, and reduce the labor necessary for disassembly, correction, and reassembly.
Once a leak is confirmed, then it must be repaired. This is usually accomplished by recovering the SF6, disassembling the GIS, determining the cause of the leak, and cleaning and replacing
components or seals. In certain situations, the customer and manufacturer may agree to a permanent sealing fixture, clamp, or patch.
After the repair is made, the gas compartment will be evacuated And filled with SF6.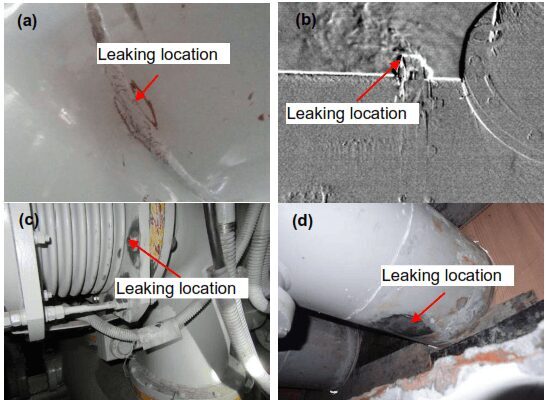 SF6 gas leak defects of GIS: (a) weld crack, (b) failure of flange gasket (Infrared image), (c)
failure of the expansion joint flange, and (d) corrosion of aluminum shell.(photo just for show)
The leak detection process will then be repeated.
It is likely the installation schedule will be affected if a leak is found on the equipment.
Certain chemicals used in sealing/assembling the GIS such as alcohol And silicone sealant may have an effect on the equipment used To detect a leak causing a false reading.
Dust,cobwebs,water,and other contaminants are also known to cause a false reading.
Prior to leak testing, always ensure the area to be tested is clean and dry.
If a condition-based monitoring/gas trending system is included with the new GIS,it is important to recognize that the sensors take some time to normalize, and therefore may not be effective In providing a true indication of gas leaks immediately after filling the equipment.