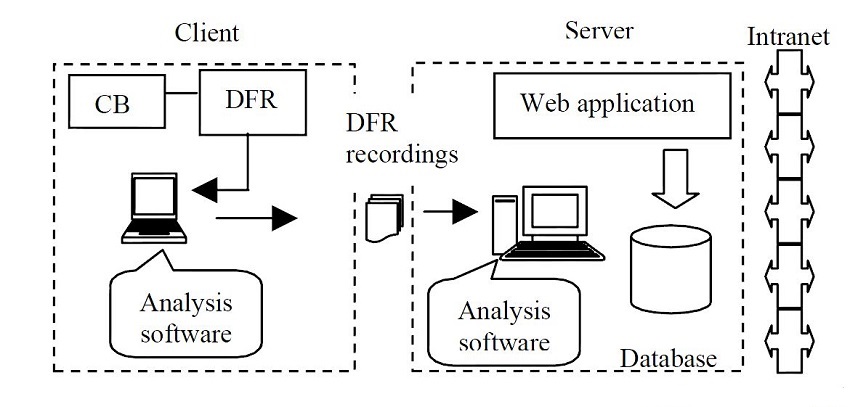 DFR record system current and voltage oscillograms during every circuit breaker switching operation for a period of time around three to five seconds. The collected data is sent to a server where dedicated software does the analysis. The method can be applied to any switchgear where DFR is available and can be programmed adequately i.e. trigger and store the data from any switching
operation.
These data can be archive:
occurrence of prestrikes, re-ignition and restrikes.
some operation timing parameters.
number of operations (fault, normal load, no load)
cumulative amount of arcing energy I2T
improper operation of pre-insertion resistor
Current and voltage oscillograms allow evaluation of arcing time and make time per pole if the protection signal is available directly in the DFR or can be accurately correlated by analysis software.
Characteristic of CT, VT and other sensors, saturation of CT,sampling rate(1 kHz to 20 kHz), network configuration and type of electrical load, type of CB as well as storage capacity of the DFR and format of the data can create constraints on this method.
Pic show a system architecture of the CB Monitoring System using DFR method.