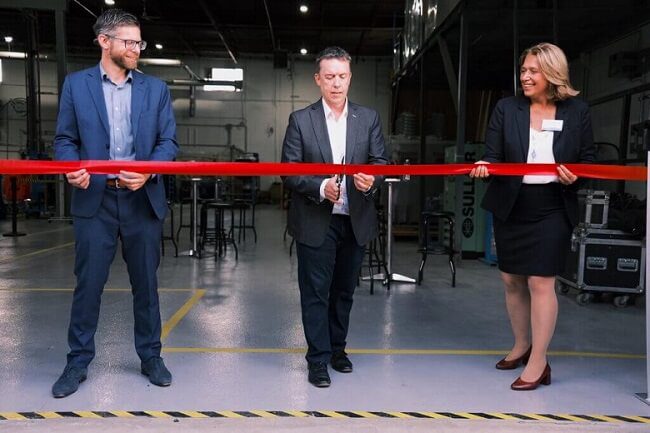 Photo source from CO7 technologies company website/news section
On 2021 September 16, a little more than a year after acquiring the assets and intellectual properties of three product lines owned by Schneider Electric, CO7 Technologies inaugurated its plant and offices located in the Lachine Industrial Park.
Previously, the blog section of Switchgear content had published news about the transfer of technology from Schneider company to CO7 Technologies company which you can read here
In the presence of many guests, including the Mayor of Lachine Maja Vodanovic, representatives of Schneider Electric and Hydro-Québec, customers, suppliers, and friends, the CO7 Technologies team presented the company with great pride.
Since July 2020, the CO7 team has done a tremendous amount of work by transferring assets and intellectual properties related to production equipment from Schneider Electric's plants in Brossard (Quebec) and Regensburg (Germany). For just over a year, CO7 has been manufacturing protection equipment for electrical power grids around the world and is actively investing in research and development to expand its offer and better serve international markets. In July 2020, CO7 had only nine employees while it currently has about forty.  Added to this group are fifteen manufacturing agents located in the United States, the Philippines, and England and a commercial partner in Australia to support the development and growth of the company.
"We are particularly proud of the work accomplished and the dedication demonstrated by the entire team ensuring a high level of quality in everything produced and designed at CO7," said Christian Cossette, President of CO7 Technologies. "We are also privileged to count on a diversity of gender and culture within our team, which brings an extraordinary dynamism and creativity in all our achievements."
CO7 Technologies would particularly like to thank RBC and PME Montréal for their trust and support, as well as Hydro-Québec and Schneider Electric teams for their support during the transition.