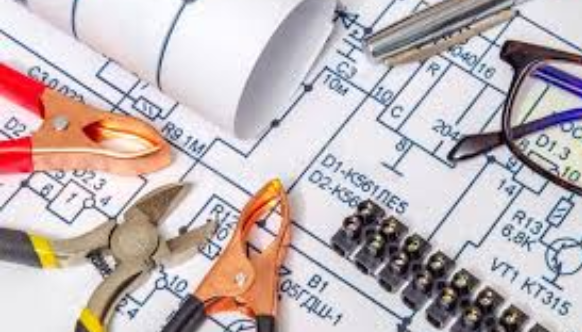 Today (21 september 2020), I am publishing 3 article topics about switchgear automation that I think are useful articles for all friends and colleagues, along with a summary and the names of the authors of the article and article DOI number & date of publish:
Article 1:
Towards Robust ML-Algorithms for the Condition Monitoring of Switchgear
Abstract:
In this paper, we describe our work-in-progress regarding the use of artificially generated data for the training of classifiers in an industrial context. In particular, our goal is to classify faulty/healthy switchgear by using infrared images. The paper describes the use of Generative Adversarial Networks (GANs) for the generation of new infrared images in order to bolster the meagre, repetitive and unbalanced data available to us. The paper describes the obstacles encountered, potential solutions, and the results of multiple experiments to test the impact of synthetic data on training.
Authors: Ralf Gitzel,Ido Amihai,Marina Sofia Garcia Perez
Date of Publication:4-6 Sept. 2019 in International Conference on Societal Automation (SA)
DOI: 10.1109/SA47457.2019.8938089
Article 2:
Smart Region – Automation of Distribution System
Abstract:
Smart Region is a smart grid project implemented by ČEZ Distribuce (DSO) in the north part of the Czech  Republic. It is focused on automation of distribution system. The overall challenge of the project is to assess the potential of automation equipment together with new communication infrastructure and upgrades of grid control systems to optimize network operation on MV LV levels and enable the island operation.
Authors: Z. Muller,Z. Pokorná, S. Hes
Date of Publication:2016 CIGRE
Reference No: C6-306_2016
Article 3:
An Automatic Defect Detection Method for Gas Insulated Switchgear
Abstract:
According to the characteristics of gas insulated switchgear (GIS) equipment fault detection and internal structure, a GIS pipe inspection robot with visual equipment was designed. Based on inspection images, a novel method of defect detection was proposed for small target detection inside the GIS. Firstly, image enhancement is applied for image acquired in low light based on Retinex-Net. Then, small target detection algorithm is implemented using improved YOLOv3 for foreign object detection inside GIS. In order to improve detection speed, the number of parameters of YOLOv3 is reduced by model pruning operation, which holding the accuracy of the model. The experimental results demonstrate that the mAP (Mean Average Precision) reaches 0.86, and the proposed algorithm is capable of real-time detection as faster than 15 frames per second (fps).
Authors: Xu Zhang,Yuanliang Qian
Date of Publication:12-14 June 2020 in IEEE Information Technology, Networking, Electronic and Automation Control Conference
DOI: 10.1109/ITNEC48623.2020.9085006