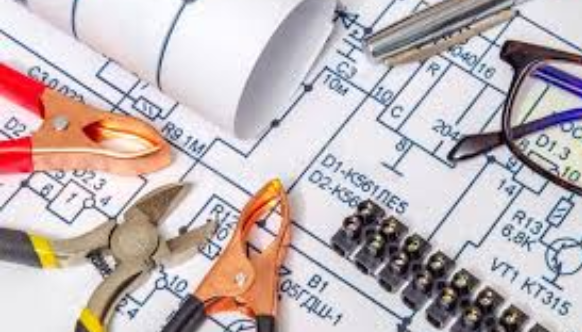 Today (14 July 2020), I am publishing 4 article topics about switchgears testing that I think are useful articles for all friends and colleagues, along with a summary and the names of the authors of the article and article DOI number & date of publish:
Article 1:
Power frequency withstand voltage type testing and FEM analysis of the medium-voltage switchgear busbar compartment
Abstract:
This paper presents the "new" busbar geometry for the existing Medium-Voltage switchgear feeder. The investigated feeder is BVK-A-17,5 manufactured by KONČAR-Electrical Equipment Inc. This feeder uses supporting epoxy resin insulators to support its busbar geometry. In this paper the busbar geometry without supporting insulators is proposed. When dealing with new design of the product the type testing is inevitable. Type test of interest in this paper is "Short-duration power frequency withstand voltage test". The prototype consisting of two feeders is built, and type tested in the company facilities. New busbar geometry successfully passed the type test. This paper also presents FEM analysis of the type test and compares 3D and 2D model simulation results with the outcome of the real-life test.
Authors: Marko Zubčić, Maja Krčum
Date of Publication:21-23 March 2018 in 2018 17th International Symposium INFOTEH-JAHORINA (INFOTEH)
DOI: 10.1109/INFOTEH.2018.8345514
Article 2:
Laboratory tests of medium voltage switchgear isolators
Abstract:
This article presents results from laboratory tests of MV switchgear isolators, that were exposed to violent environmental conditions. Tests were carried out on support and bushings isolators. The problem occurred when accumulation of various active gaseous media in the interior of the MV switchgear and in contact with moisture form aggressive substances (i.e. acid). The tests setup with partial discharges detector and results from experiment were presented in the paper.
Authors:
Waldemar Chmielak, Tadeusz Daszczyński,Marcin Wesolowski,Radosław Szreder,Norbert Obarski
Date of Publication: 18 May 2020 in Progress in Applied Electrical Engineering (PAEE)
DOI: 10.1109/PAEE.2017.8009006
Article 3:
Testing of Local Control Cabinet In Gas Insulated Switchgear Using Design of Simulation Kit – Revista
Abstract:
In order to keep generation and distribution of power at high priority, two switchgear playing a key role i)
Air insulated Substation/Switchgear (AIS)
ii)
Gas Insulated Substation/Switchgear (GIS)
. Nowadays, the GIS innovation began with the view of broad essential research and from that point forward the administration encounter together with creative advancement work has presented this system to a sheltered and natural good, a most dependable and accessible component of the power supply. Controllers always play a significant role in the power sector. GIS has low-
Local Control Cabinet (LCC)
cost and can be utilized for indoor and open-air applications. The local control cabinet is controlling part in Gas Insulated Switchgear. Its task is to follow the logic and interlocks that are set accordingly. The Problem came across while testing LCC panel is studied in this paper and solution to this is found out. In this paper, a test kit for LCC is proposed which will work as a dummy GIS bay. The contact status is found out whether NO or NC by studying connection drawings. This status fed to the relays in the kit through PLC-HMI programming and testing will be done. The proposed test simulation kit allows conducting a full functional assessment of LCC panel, panel wiring, interlock wiring, component functioning etc.
Authors:
Aishwarya Taur,Sunita M. Badave,Sanjeevikumar Padmanaban,Mahajan Sagar Bhaskar,Vigna K. Ramachandaramurthy,Jens Bo Holm-Nielsen
Date of Publication: 23-25 April 2019 in 2019 IEEE 13th International Conference on Compatibility, Power Electronics and Power Engineering (CPE-POWERENG)
DOI: 10.1109/CPE.2019.8862400
Article 4:
An Innovative Test Method for Multi-Chamber High Voltage Circuit Breakers
Abstract:
High voltage circuit breakers are often designed using multiple interrupting chambers connected in series for each pole/phase. These breakers need to undergo type tests and development tests. Especially for very high voltages, no test facilities may exist to perform a short circuit test on a complete breaker. Therefore, the possibility exists for testing only a part of the circuit breaker, termed as "unit testing". For unit testing, different approaches can be adopted which include only a part of the circuit breaker. Especially for metal enclosed switchgear like
Gas Insulated Switchgear (GIS)
or a
Dead Tank Breaker (DTB)
, unit testing has required a lot of additional effort and sometimes even a design change of the circuit breaker. In view of the above, a new innovative test method is proposed which uses a Metal Oxide Varistor (MOV) to bridge one unit/interrupting chamber of the test device. This method not only provides ease of testing but also gives sufficient feasibility for proof of dielectric withstand capability in relation to short circuit interruption. The presented method reduces the effort for necessary design changes to a minimum compared to other methods used. The proposed method has been validated by means of simulation and testing.
Authors: Helmut Heiermeier,Carl Kurinko,Rosy Raysaha
Date of Publication: 02 April 2020
DOI: 10.1109/TPWRD.2020.2984080
Advertisement