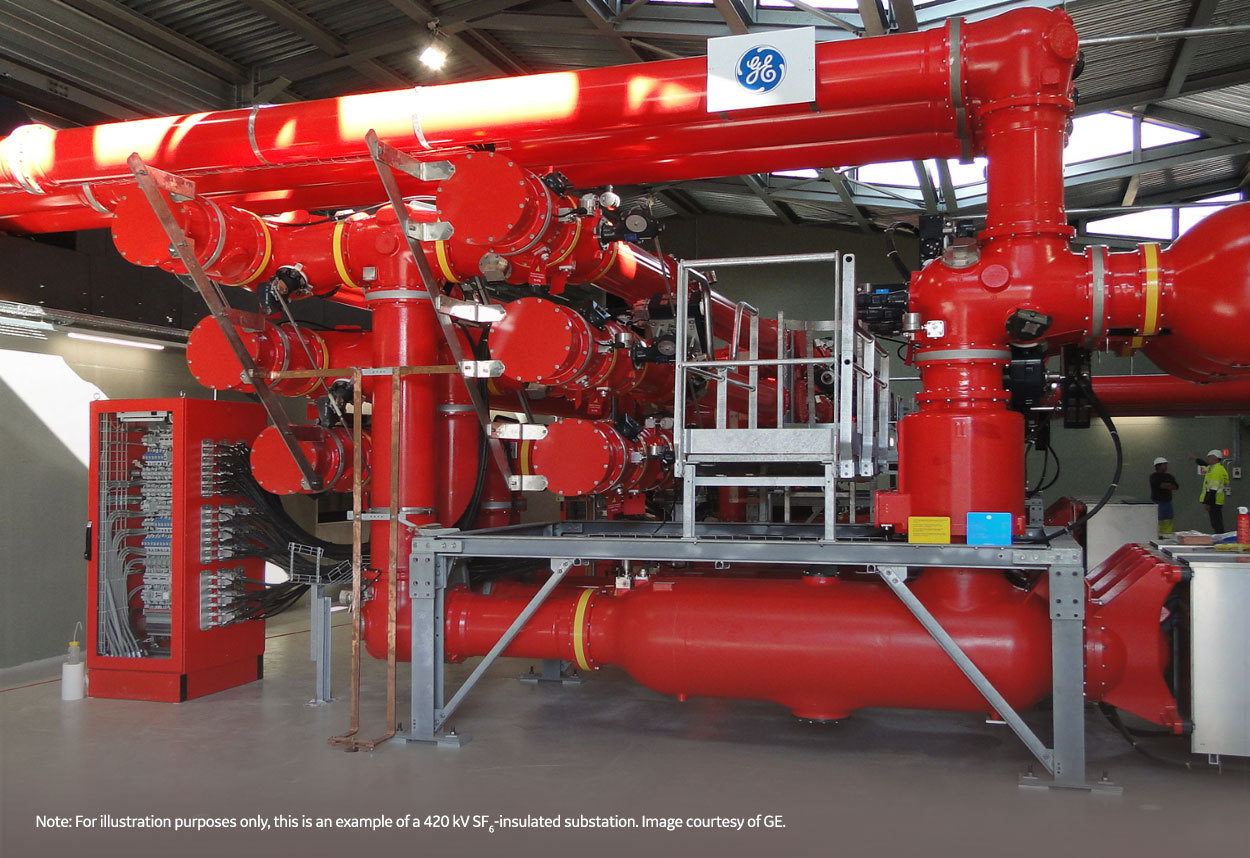 Photo from GE company
The GE has commissioned 14 bays of 400 kV gas insulated substation (GIS) and 11 bays 220 kV GIS along with two x 500 MVA, 400/220/33 kV transformer and one x 125 MVAR, 400 kV reactor for Sterlite at Sohna Road.
Another key project includes, seven bays 132 kV, nine bays 33 kV GIS along with two x 40 MVA, 132/33 kV transformer for Odisha Power Transmission Corporation (OPTCL) at Mancheswar. It also executed six bays each of 400 kV & 220 kV air insulated substation (AIS) along with one x 400 kV, 50 MVAR reactor, one x 315 MVA, 400/220/33 kV Transformer at 400/220/33 kV AIS Substation for CSPTCL at Dhamteri.
It undertook five x 220 kV GIS at 245kV substation for TATA Power company at Versova, Mumbai; unique multilayer 400/ 220 kV GIS for Sterlite Power at Prithala with an installed capacity of 1,000 MVA.
Apart from this, the company also commissioned 66 kV AIS Line Bay Extension at Dechencholing, Thimphu & 66 / 33 kV GIS at Changidaphu, Thimpu, for Bhutan Power Corporation (BPC); 50 MW Solar Power project for Azure Power in Bhadla, Rajasthan; two x 234 MVA Single Phase High Voltage Direct Current Converter (HVDC) Transformer charged in Bhadrawati, Maharashtra for Power Grid Corporation of India.
Some of the other key projects commissioned by the company include, 400 kV and 220 kV AIS bays for Power Grid Corporation of India at Bhuj, Gujarat; 125 MVA Reactor at 400/132 kV PGCIL Patna and 160 MVA Auto Transformer for 220/132 kV substation for PGCIL at Balipara, Assam.
Source: power transformer news website