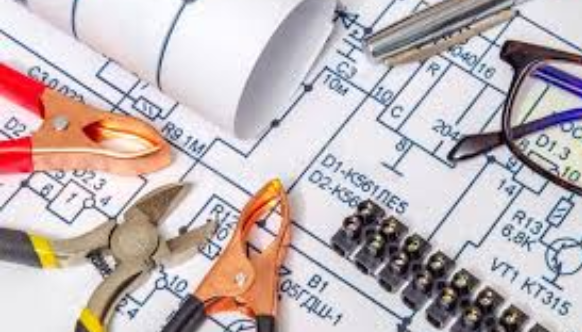 Today (09 August 2020), I am publishing 3 article topics about HVDC switchgears that I think are useful articles for all friends and colleagues, along with a summary and the names of the authors of the article and article DOI number & date of publish:
Article 1:
Simulation-based performance evaluation of different current breaking techniques employed in mechanical HVDC circuit breakers
Abstract:
For several decades HVDC technology was used primarily for point-to-point bulk power transmission. Although multi terminal HVDC systems are very few in numbers, it is expected that multiple HVDC links may be interconnected into HVDC transmission grids. Since every meshed grid requires reliable protection solution, an HVDC circuit breaker must be developed and introduced. Development of a working test model of an HVDC circuit breaker is based on selection of the appropriate concept that meets the range of specific requirements imposed by the network. This paper focuses on the performance evaluation of different HVDC circuit breaker concepts using mechanical switchgear as a main switching element. Investigation of the transient behavior of the complex electric systems necessitates resorting to the help of numerical simulations. For this purpose mathematical black-box model of SF 6 switchgear was developed. The thus obtained quantitative simulation results describe capabilities and limitations of different mechanical-based HVDC circuit breaker concepts.
Authors:Maxim Bonkarev,Naresh Kumar Challagondla,Dharababu Thummapal
Date of Publication:19-22 Sept. 2016 in High Voltage Engineering and Application, ICHVE, International Conference
DOI: 10.1109/ICHVE.2016.7800582
Article 2:
Development of High-Speed Mechanical Switchgear with Vacuum Interruption technology and Application in HVDC Circuit Breaker
Abstract:
High-speed switchgear is an essential part of HVDC mechanical circuit breakers. Taking advantage of faster dielectric recovery of vacuum interrupter, DC current interruption can be achieved by vacuum interrupter driven by high-speed operating mechanism and artificial current zero supplied with high frequency commutation current. The current frequency of commutation branch and the mechanical characteristic of high-speed switchgear are studied to develop a 50kV breaking unit as a building block of HVDC circuit breaker. A safe interruption zone where DC current interruption can be successfully made within a range of current frequency and gap distance is found out. Based on the developed building block, a scheme of ±500kV HVDC mechanical circuit breaker with a series of high-speed switchgears is developed successfully.
Authors:Wei Gu,Dingyu Feng,Zide Guo
Date of Publication: 7-9 Sept. 2019 in Electrical and Energy Conference (CIEEC), China International
DOI:10.1109/CIEEC47146.2019.CIEEC-201951
Article 3:
Modelling and Comparison of Common Functionalities of HVDC Circuit Breakers
Abstract:
The performance of AC circuit breakers (CBs) has been well analyzed and standardized, but current interruption with HVDC CBs is very different and therefore its functionalities will be different. Considering also that several fundamentally different HVDC CB technologies are emerging (IGBT-based hybrid, thyristor-based hybrid and mechanical), there is a need for a universal set of modelling requirements. This paper investigates a simulation test circuit set up and a set of PSCAD-simulated scenarios which reveal essential performance for most common HVDC CB technologies. Universal test circuit and tests will enable comparisons between technologies and set the ground for interoperability and standardization. Demonstration of low current interruption is required since it leads to longer interruption time for some DC CBs. Not all DC CBs are capable of interrupting reverse current, while others have different performance compared with positive current interruption. The study shows that various DC CBs respond differently under high current in circumstances where there is no trip signal from the protection system in which case its self-protection activates. DC CBs may respond differently with change in system parameters like different cable.
Authors:Dragan Jovcic,Ali Jamshidifar,Marjan Popov,Siyuan Liu
Date of Publication: 5-10 Aug. 2018 in Power& Energy Society, IEEE General Meeting
DOI:10.1109/PESGM.2018.8586455