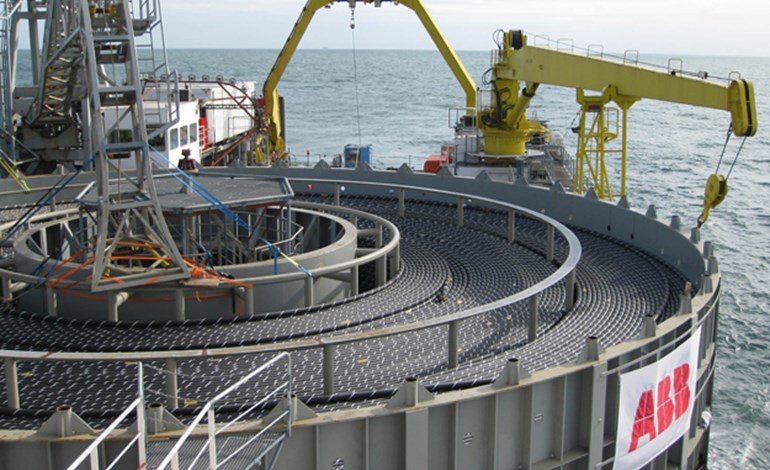 Photo from ABB
The trial was carried out as part of the promotion HVDC technology demonstration program, which aims to tackle the technical, regulatory, financial and legal challenges to the implementation of meshed HVDC offshore grids.
KEMA laboratories carried out a DC short-circuit current interruption test program representing the full range of electrical DC short-circuit current interruption stresses on the hardware.
"Witnessing such an important step is providing further confidence in the availability of an HVDC circuit breaker," said Tennet senior manager Alan Croes.dience made up of transmission system operators  and developers watched the trials.
HVDC CB are key components to enable the smooth operation of HVDC grids in case of faults and will be key hardware as the level of interconnection between countries grows.
Increasing the amount of interconnection in European waters is central to hitting the two thousand and fifty year 450GW target for offshore wind spelled out in the European Commission's Green New Deal.
The promotion project said the tests show HVDC circuit breakers have a technology readiness of 7-8, meaning the next step is to test the system in an operational environment.
Source: renews.biz website