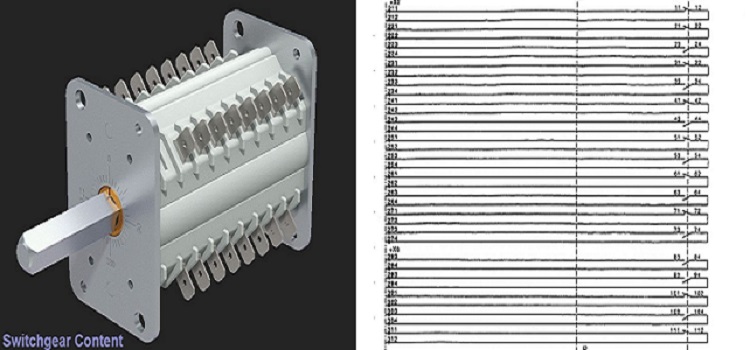 Auxiliary contacts are contacts that show the circuit breaker or switchgear position.
At least one contact is used in each control circuit (trip / close) to control the coil supply.
Contacts not used in control circuits, are normally connected to terminals for customer use.
Normal total quantities: 12 NO+12 NC , 18 NO+18 NC, 20 NO+20 NC .
When the Auxiliary Switch operates, its Contacts changes its status from Open to Close & Close to Open and hence can be used in the Breaker for Following Purpose:
Breaker Trip & Closing for the Protection of Trip Coil & Closing Coil.
For the Breaker ON/OFF Indication.
TCS Relay.
Busbar Relay
SCADA
NC-contact (normally closed contact) is a closed contact when device is not energized or in the drawn situation, according to circuit diagram.
NO-contact (normally open contact) is an open contact in the same situation.
NOC-contact (normally open-closed contact) is a closed contact that opens and an open contact that closes with a common backside when changing position. Could also be called: Change-over contact.
In figure Left can see auxiliary switch and in right can see AUX switch circuit diagram in circuit breaker operating mechanism.