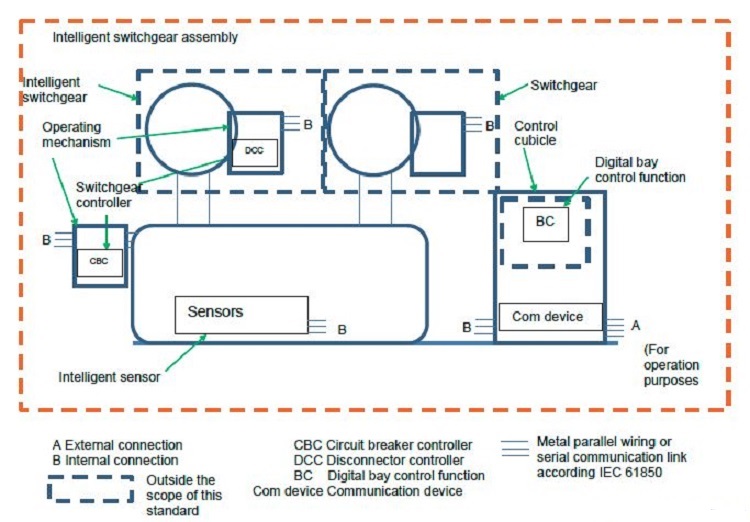 The location of control and communication elements may vary with manufacturer arrangement.
A common arrangement of GIS with switchgear controllers and communication elements as presented in Figure has a circuit breaker controller (CBC) and a disconnector or earth switch controller (DCC) for the three -phase pole arrangement.
The CBC commonly uses the logical node XCBR for the circuit breaker control and the DCC typically uses the logical node XSWI for the disconnector or earth switch control. In the GIS sensors for monitoring and diagnostic for partial discharge are installed.
For instance, bay control functions, bay interlocking, local human machine interfaces, may also be installed inside the GIS control enclosure.
The interconnection between switchgear controllers and other substation elements is accomplished via serial communication links.
The interface point A can be placed on a part of the relevant communication device "com device" or directly at the switchgear controller "CBC" or "DCC". An internal connection type B as presented in IEC62271-1 for a switchgear controller has to be in line with IEC 61 850-8-1.