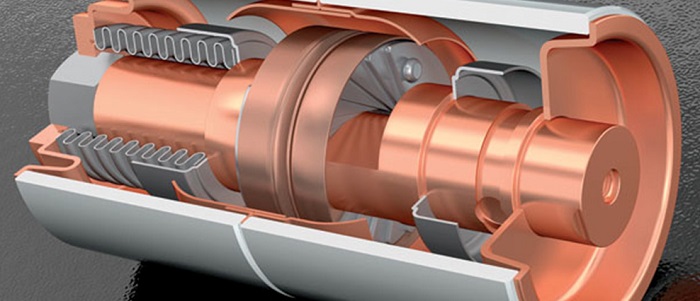 The photo is for display only
ABB Electrification's factory in Ratingen, Germany, reached an important milestone, the production of its seven millionth vacuum interrupter (VI) In Autumn 2020.
Vacuum interrupter where are they used:
Central components within ABB switchgear systems, vacuum interrupters are a key component of ABB Electrification's portfolio which includes voltages from 1.2 kV to 40.5 kV and for short-circuit currents up to 63 kA. In addition, Original Equipment Manufacturers (OEMs) from all over the world value the high expertise and quality of ABB when it comes to building their own solutions.
The ABB factory in Ratingen, founded in the 1920s in today's city-center and moved to a completely new site in 1999, fulfills the latest and most demanding standards regarding layout, logistics, and efficiency. It is the global supplier of VIs for ABB apparatus factories and external customers. Reaching this milestone in the production of ABB vacuum technology demonstrates the successful combination of efficient processes and highly qualified employees, able to constantly fulfill high standards in quality and innovation.
Vacuum interrupter production method summary:
The production of VIs requires the highest quality standards to achieve and prove dielectric strength. These high-tech products are manufactured under clean room conditions using furnaces and embed the latest ABB technologies. The next steps include double internal pressure measurement for the vacuum interrupters (magnetron method), quarantine storage in pressure chambers filled with inert gas, and a final X-ray inspection of every single vacuum interrupter. The brand new VI is then ready for its functional integration directly into a circuit breaker or in ABB's in-house pole embedding or siliconization process. Embedding the VI in epoxy resin, thermoplastic or silicone are effective methods used within ABB to achieve the high dielectric ratings required of a compact VI design.
For more information about vacuum interrupters please read this category.
The efficient combination of automation together with human expertise and supervision creates a state-of-the-art product with the highest quality, engineered and produced by ABB in Germany. The constantly improving precision end efficiency coming from automation, combined with materials, product, and process innovations help the ABB factory in Ratingen to increase the VI output while excelling on quality standards.
The reason for the ABB company celebration:
"Achieving the goal of the seven millionth VI produced is a milestone to celebrate, and all colleagues involved in Ratingen should be proud of this accomplishment. Their commitment even in challenging times means that we can always be there for our customers." Thorsten Fugel, Local Division Manager, Germany, said
Source: ABB company website/ news section