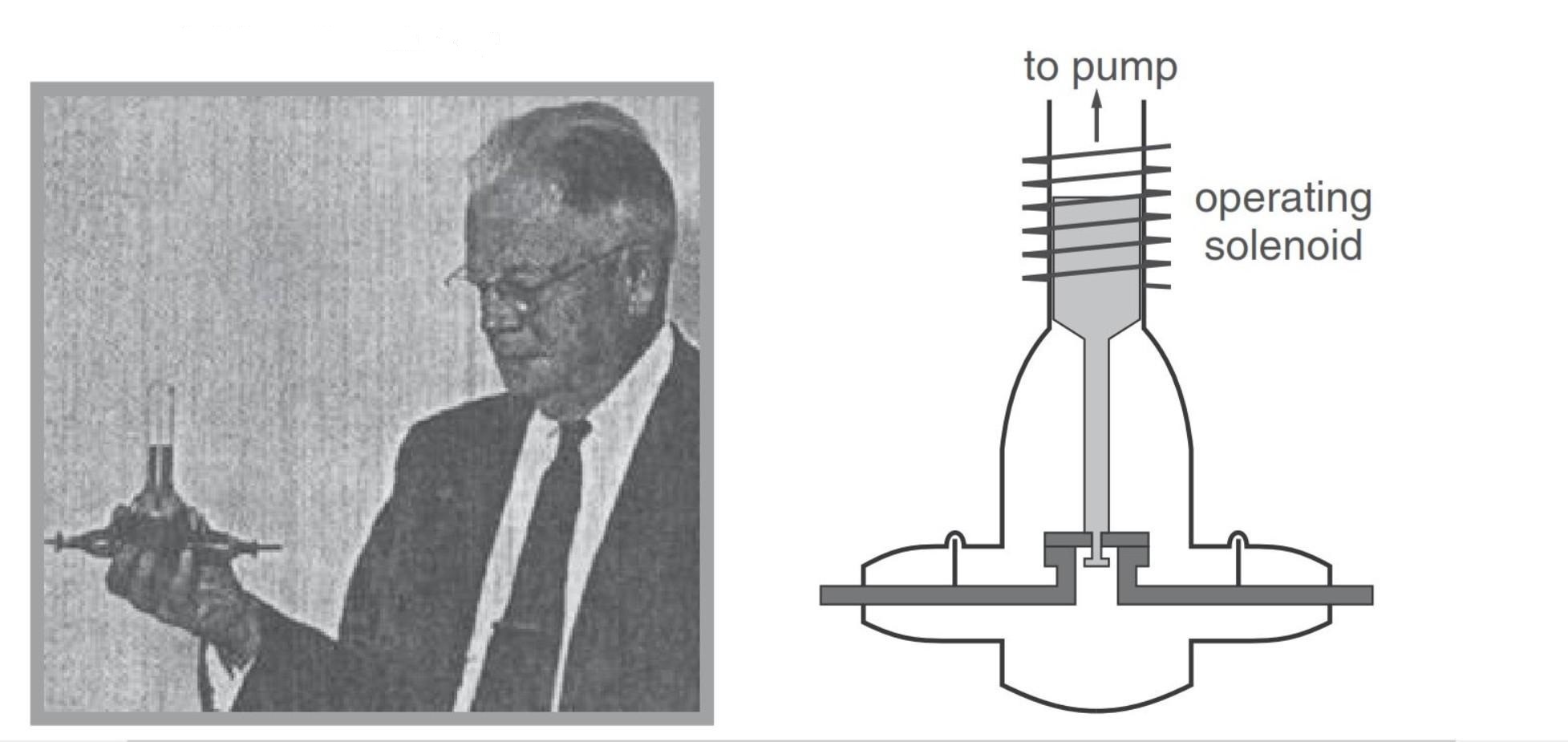 The word vacuum comes from the Latin word "vacuus" which means "empty", but in practice, no volume of space can ever be perfectly empty.
Since the first patent in 1890 and the first practical experiments in the 1920s, switching in a vacuum has been considered an effective way to control the power flow in electrical supply networks.
Already in 1926, experiments were carried out to interrupt 101 A at 16 kV by a vacuum switch.
The basic principle is that vacuum gives the best-known insulating medium in the steady-state since vacuum provides no means to support conduction. Current interruption and dielectric recovery after an interruption are achieved due to the natural diffusion of arc residues.
This is unlike other technologies (e.g. gas circuit breakers), where the design and performance are closely related to gas low by externally energized mechanical means.