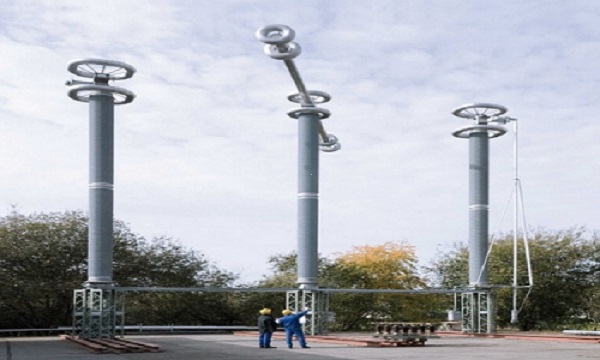 Sales engineering is one of the most important parts of every manufacturer and supplier of electrical equipment.
A sales engineer should have a great deal of technical and business development capabilities.In this case, I wrote another article in this link.
In the case of the sale of AIS high voltage disconnector & earth switches, the following technical tips should be mentioned in offers and tenders.The information given with tenders should cover the requirements specified as applicable, and should state compliance with and deviations from the inquiry details. In addition, full descriptive matter and drawings shall be provided, together with type test certificates or reports, as requested.
Technical information to be given with offer:
Disconnector & earthing switch installation environment condition:
Tolerable earthquake acceleration;
Tolerable wind speed;
Minimum and maximum operating temperature;
The height of the sea level for installing;
Degree of environmental pollution(light, heavy, very heavy);
Thickness of ice layer
Summary of rated values and characteristics in technical tables:
number of poles;
installation: indoor or outdoor;
rated voltage;
rated insulation level and especially rated switching impulse withstand voltage, where applicable;
rated frequency(50HZ or 60HZ)
rated normal current (for disconnectors only);
rated short-time withstand current and peak current;
rated short-circuit making current (for earthing switches only);
specified type tests, on special request;
rated bus-transfer current switching;
rated induced current switching by earthing switches;
rated mechanical endurance of disconnectors (class M);
rated electrical endurance of earthing switches (class E);
Operating mechanism of a disconnector & earthing switch and associated equipment:
type of operating mechanism;
rated supply voltage and/or pressure of operating mechanism;
current required at rated supply voltage to operate the disconnector or earthing switch,
maximum current and maximum voltage at the terminals of the operating mechanism;
ratedforce required to operate the disconnector or earthing switch at the rated supply pressure, as applicable;
number and type of auxiliary contacts;
design of the device or description of means for securing the position;
design of indicating and signalling device;
Disconnector switch catalogue:
The catalogue should include a brief history of the disconnector switch and the manufacturer's contact information and disconnector photo and specifications.
Operating mechanism circuit diagram:
Contains: apparatus list, wiring circuit diagram, operating mechanism appearance.
Figure 1 show disconnector switch operating mechanism circuit diagram: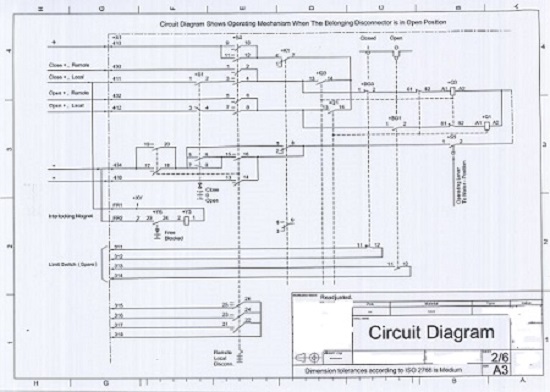 Type test certificate documents:
All type test documents must be included in technical information.
Figure 2 show type test report cover page of high voltage disconnector switch: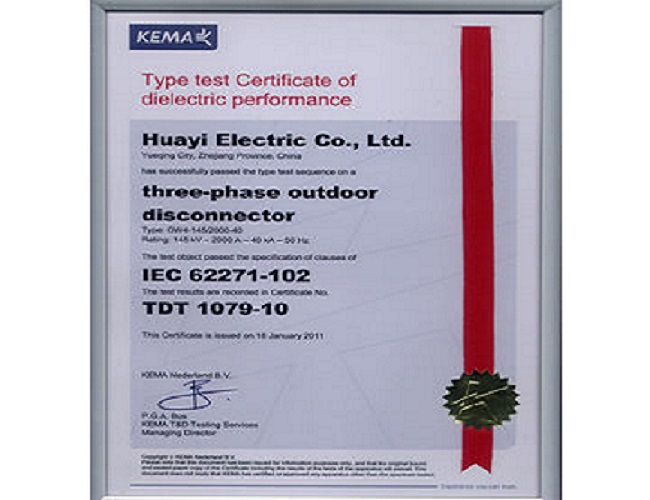 General manufacture routine test list:
This routine test must be according to IEC or IEEE standard. for more information about AIS high voltage disconnector & earthing switch routine test please see this article:
https://www.linkedin.com/pulse/ac-high-voltage-air-break-disconnector-switch-routine-ali-sepehri/
Constructional features & Overall dimensions and other information:
mass of complete disconnector or earthing switch;
minimum clearance in air according to dimension drawing attached:
– between poles,
– to earth,
– for isolating distance (for disconnectors only);
for divided support disconnectors and earthing switches, the rated contact zone;
corrosion protection;
for disconnectors having a fixed contact requiring reaction forces when closing and opening the contact, these forces and their direction shall be stated by the manufacturer in the documentation.
The manufacturer shall give the necessary information regarding the overall dimensions of the disconnector or earthing switch in the open and closed positions. The fixing dimensions and mass of the disconnectors and earthing switches should also be given. The dimensions given in drawings of disconnectors and earthing switches are subject to tolerances as standardized by ISO 2768-1 unless otherwise specified.
Installation manual:
This manual should include all installation tips that can help customer install the product.
Manual must be have information about packing & maintenance & storage of disconnector switch and spare parts.
References :
IEC 62271-102:High-voltage switchgear and control gear Part 102: Alternating current disconnectors and earthing switches.
IEEE Std C37.30.1™-2011-IEEE Standard Requirements for AC High-Voltage Air Switches Rated Above 1000 V
Siemens products website.
Ac high voltage air break disconnector switch routine test acc to IEC 62271-102 article.
22 important tips on electrical equipment sales in today market article.
High voltage disconnector & earthing switch tender documents.