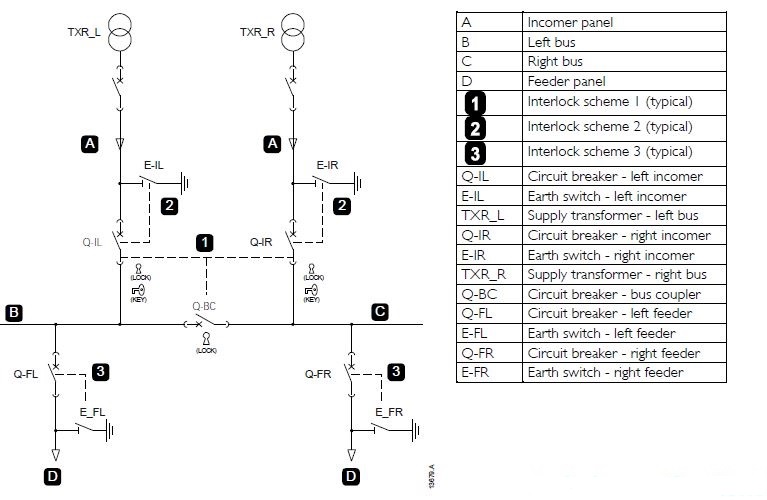 Interlocking between different switchgear apparatus and enclosure access covers and doors enhances personnel
safety, as well as improving operational convenience.
Interlocking uses electrical and mechanical methods or a combination of both.
For metal-enclosed switchgear with removable switching apparatus:

the switching device must be in the open position before it can be withdrawn
the switching device can only be operated in the positive service or test position
the switching device cannot be closed unless the auxiliary control circuits required to open the switch are connected.

For metal-enclosed switchgear with disconnectors:

a disconnector cannot be operated under conditions other than those for which it is intended to be used
a disconnector cannot be operated unless the main switching device is open
operation of a main switching device is prevented unless its associated disconnector is in a positive service, test or earth position.
disconnectors providing isolation for maintenance and servicing must have a locking facility.
The figure shows a common switchgear arrangement for a medium voltage. This switchgear arrangement uses three separate interlocking methods.