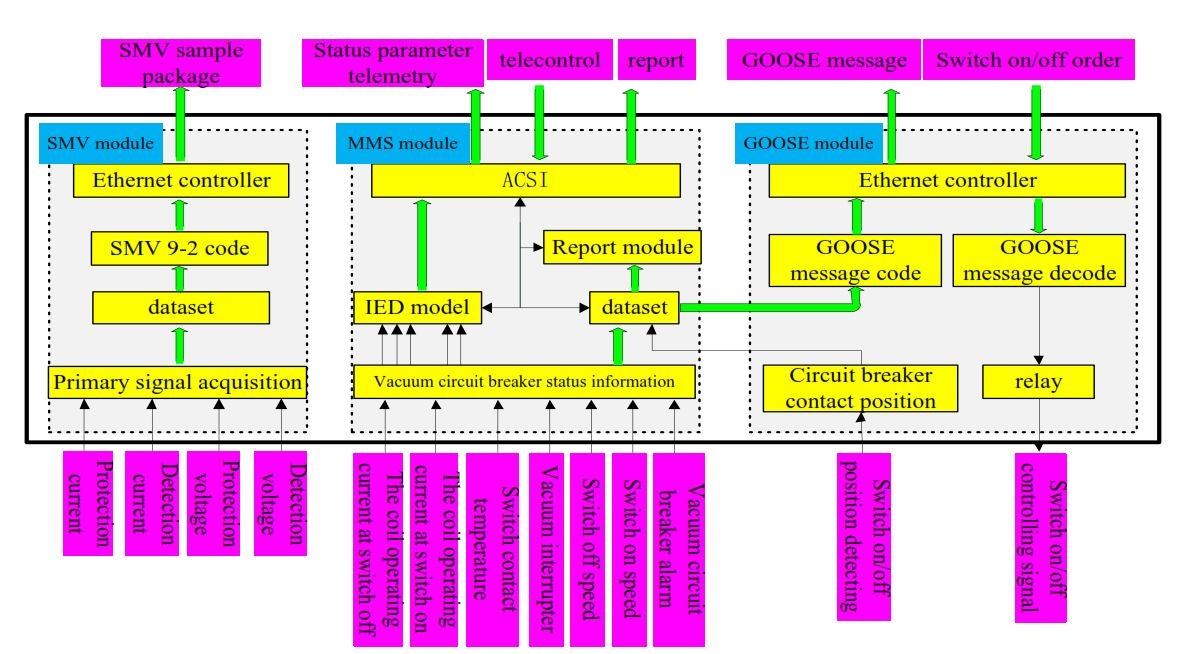 The IEC61850 standard can be extended based on the characteristic of smart vacuum breaker status parameters, and the IED server model was constructed suitable for vacuum breaker.
The intelligent of switch and electric apparatus consisted of three aspects:
intelligent detection technology on awareness.
intelligent control system to complete the switch cogitation and judgment.
effective executive function operation system.
The smart detection includes:
switch contact temperature
vacuum interrupter
primary parameters of the main circuit.
In this figure we can see IEC61850 connection diagram for smat circuit breaker : the controller constitutes with SMV module, MMS module and GOOSE module. SMV module is used for creating electronic transformer model, which completes to collect and deliver the primary electrical signal. MMS module is used for creating smart vacuum circuit breaker model that accomplishes to gather and monitor the vacuum circuit breaker status parameter.Remote clients can periodically obtain status parameters according to the MMS report.