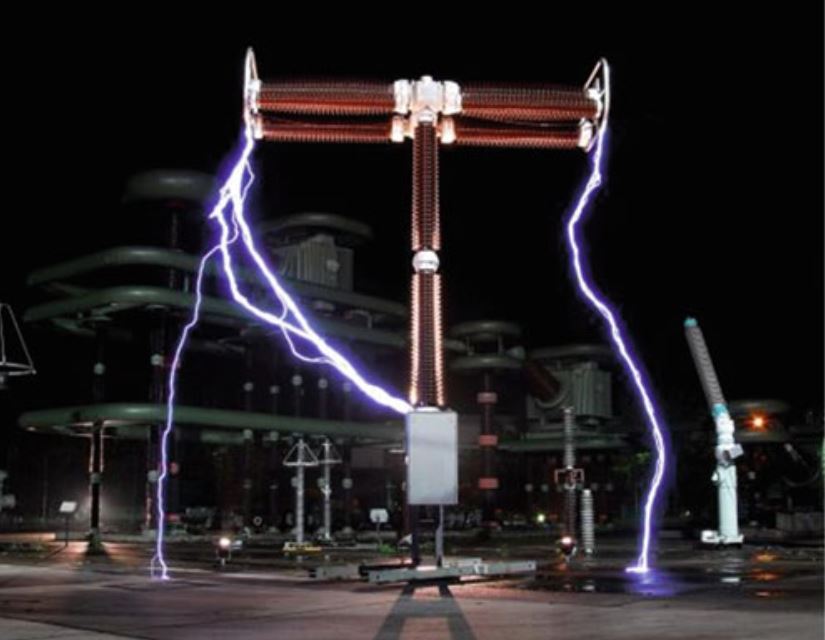 Lightning impulse voltage (LIWL) tests and switching impulse voltage tests are conducted for the evaluation of dielectric stress of transient over voltages caused by lightning strikes and switching operations, respectively. Steep voltage front waveform generated by an impulse voltage generator are applied to a test object, and test voltages and their waveform are measured and analyzed by a measurement system composed of a voltage divider and a digital recorder.
Figures show examples of a lightning impulse withstand voltage test with a 420 kV live tank circuit breaker evaluating the critical withstand voltage of equipment imposing excessive voltage conditions higher than the standard values.
This test is mandatory for each circuit breaker manufacture in factory.
In addition to the various specified voltage withstand tests for equipment dielectric performance conditioning checks after performing other tests are required for type tests of switching equipment such as circuit breakers, in accordance with the standards such asIEC 62271-1,IEC 62271-100.