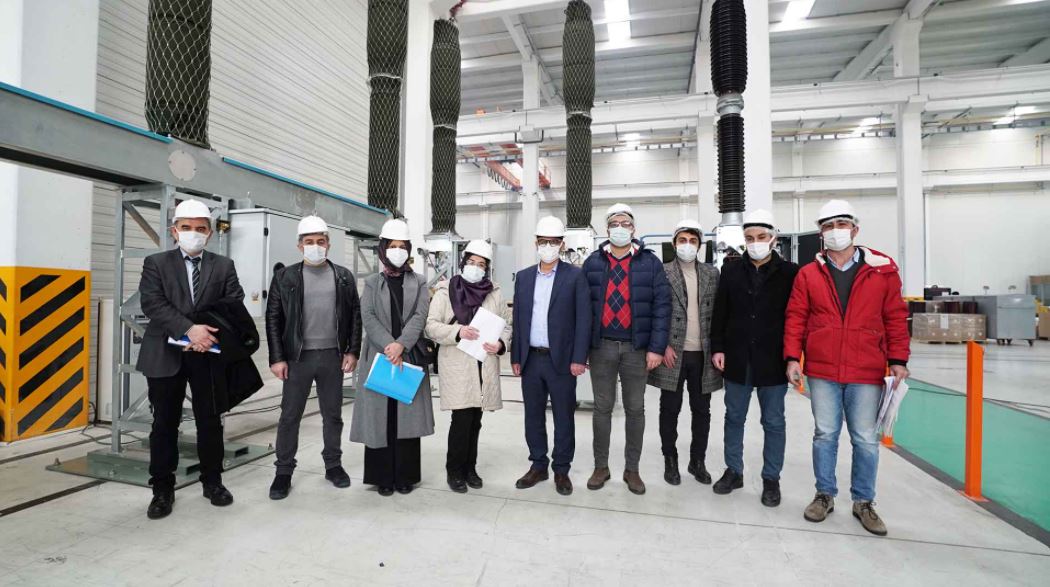 Photo from Astor company website/news section
Astor Company in Turkey, previously known for its medium voltage switchgears and MV & HV transformers announced the production and testing of high voltage SF6 gas circuit breakers.
Astor brand 170 kV, 4000 A, 50 kA line and transformer circuit breakers, whose production and type tests were successfully completed in 2020, started to take their place in HV Energy Systems.
ASTOR circuit breakers which were manufactured for the first time in Turkey by 2020, will be utilized in the power transmission. With this success, Turkey will become a foreign-independent country and we are proud of this honor as ASTOR family. These circuit breakers are the equipment that is used extensively in the transmission system, production plants and are being completely imported.
Currently, the managers and technical team of TEİAŞ (Turkish Electricity Transmission Corporation) are checking the prototype of these circuit breakers and are about to finish the inspections according to the specifications. Subsequently, the circuit breakers will be put into use in all TEİAŞ substations for power transmission.
All of the short circuit, high voltage and type tests of the breakers have been completed abroad, in accredited laboratories of CESI and Italy.
Astor company website reports: "We are proud to use this extremely qualified circuit breaker in our country. Our aim is to make our country foreign-independent for other equipment used in the electricity system as well, by means of next projects in the future. This is a fundamental and important goal of ASTOR"