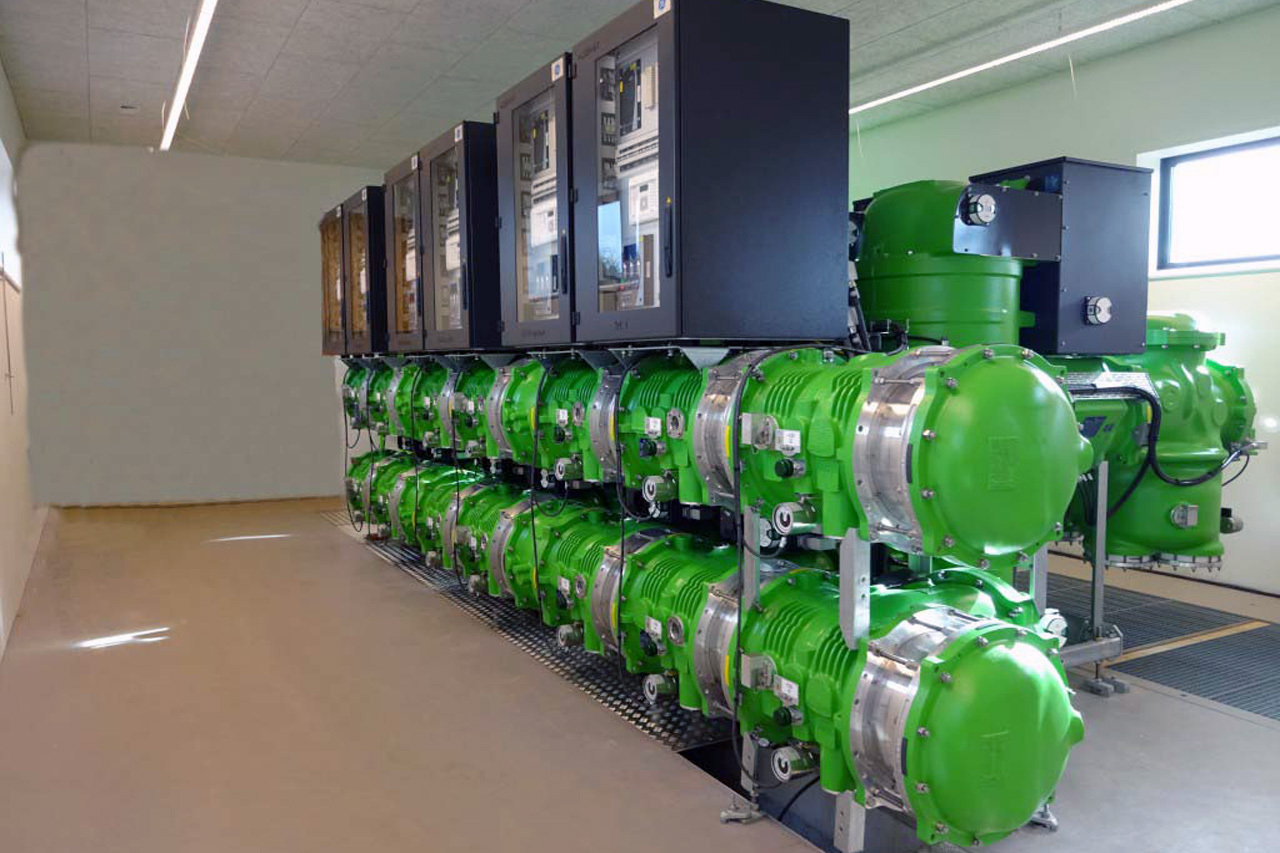 GE Renewable Energy's Grid Solutions business has secured its first "Green Gas for Grid" – or "g3 " industrial orders. Together, German's specialty chemicals leader Evonik and UK's Omexom, an EPC company, recently ordered a total of 18 g 3gas-insulated switchgear (GIS) bays.
Evonik company signed a contract for 10 F35-145kV g3 GIS bays for its Marl Chemical Park in western Germany.  Commissioning is estimated for June 2021. Omexom company selected GE as its 132 kV GIS supplier for an industrial customer's waste plant in the UK. The contract for eight 145 kV GIS bays using g3 was signed in March, with commissioning estimated for September 2021.
Commenting on its g3 order, Jürgen Bücker, Head of Regulation Management Energy Networks at Evonik said: "g3 was a natural choice for Evonik. Not only do the g3 products offer us the same reliability and ease of handling as our previous SF6 equipment, they will go a long way in helping us reach our goal of halving our absolute Scope 1 and Scope 2 greenhouse gas emissions by 2025."
"Our industrial customer choose g3 due to its drastically reduced impact on the environment," said Christopher Niven, Operations Manager at Omexom. "Our customer was particularly impressed by the fact that g3 offers the best overall environmental life-cycle assessment of SF6-free gas-insulated switchgear equipment," he added.
"We are delighted to have received our first industrial orders for our g3 high-voltage equipment. This demonstrates customers' confidence in g3 products as a game-changing alternative to SF6 products beyond the transmission and distribution industry," said Emanuel Bertolini, Chief Commercial Officer at GE's Grid Solutions.
With these two industrial orders, GE has now sold more than 100 g3 GIS bays since launching g3 on the market in 2016. Eighteen transmission and distribution utilities have installed g3 equipment at a total of 26 sites across Europe. Together, these utilities have avoided the use of more than 565,000, tons of CO2 equivalent on the grid, With the largest 145 kV GIS SF6-free installed base, g3 is the leading SF6-free solution for high-voltage equipment.
Source :GE grid solutions website/News