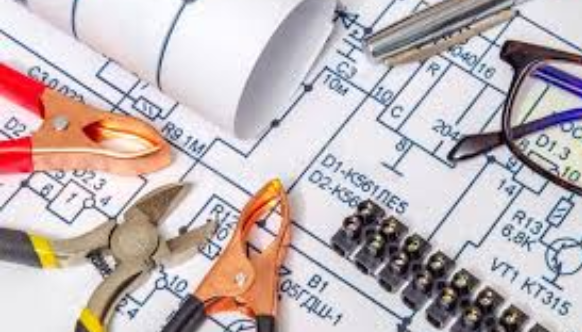 Today (20 Jun 2020), I am publishing 4 article topics that I think are useful articles for all friends and colleagues, along with a summary and the names of the authors of the article and article DOI number & date of publish:
Article 1:
Estimate the Temperature Rise of Medium Voltage Metal Enclosed Switchgear by Simplified Heat Transfer Calculations
Abstract:
Electrical equipment will experience a rise in temperature during normal operation. During a development process, prototypes and laboratory tests will be required to make sure the temperature rises are within acceptable limits as defined by standards. The aim of having a tool to predict the temperature rise, is to reduce the number of prototypes and test loops needed in the laboratory during a development period. Advanced simulation tools such as CFD can give valuable results, however, they require expertise user and extensive compute and manpower allocation. This paper presents a practical design approach developed for providing a first, quick and rough estimate of the temperature rise of the most critical parts in a switchgear. The main idea behind the method is to first use the method described in IEC 60890 to estimate the temperature rise of the gas inside the switchgear. Then, simplified heat transfer calculations are used to estimate the over-temperature of critical parts relative to the surrounding gas. The accuracy of the temperature estimates will depend on how well the power input is known, especially the contact resistances. Further, it may be challenging to predict the influence of large metallic construction elements that may function as heat sinks.
Authors: Elin Fjeld,Wilhelm Rondeel,Elham Attar,Shailendra Singh
Date of Publication: 18 May 2020
Publisher: IEEE
DOI: 10.1109/TPWRD.2020.2995468
Article 2:
Comparison of Different Air Flow Concepts for a Medium Voltage Load Break switch
Abstract:
The research and development work toward a compact SF 6 -free load break switch for the medium voltage range has led to several design proposals. The interruption capability of three different nozzles and gas flow concepts with atmospheric air as the interrupting medium is compared and assessed. The three test switches are installed in circuits corresponding to the mainly active load and switch-fuse test duties of the 24 kV/630 A load break switch standard. A pressure tank is used to provide different air flow rates, and the interruption capabilities of the different flow concepts are compared with basis in the tank pressure required to give successful interruptions. Two hundred and seventy current interruption tests were carried out. Air flows directed radially onto the arc or swirling along the arc turn out to result in a substantially better interruption performance than when the air flows straight and parallel to the arc. Air flows corresponding to upstream over-pressures of a few tenths of a bar seem to be sufficient for an air-based load break switch rated for 24 kV/630 A.
Publisher: IEEE
Authors:Nina Sasaki, Støa-Aanensen, Erik Jonsson, and Magne Runde
Published in: IEEE Transactions on Power Delivery ( Volume: 35 , Issue: 2 , April 2020 )
Date of Publication: 01 April 2019
DOI: 10.1109/TPWRD.2019.2908677
Article 3:
 Investigation of Synthesis and Dielectric Properties of c-C4F8O With Its CO2/N2 Mixtures as SF6 Alternatives in Gas-Insulated Applications
 Abstract:
The usage and emission of SF 6 has been regulated because of high Global Warming Potential (GWP) and long atmospheric lifetime as an insulator in high voltage power transmission equipment. This paper proposes c-C 4 F 8 O and its mixtures as a substitute for SF 6 with low GWP and superior insulation performance. c-C 4 F 8 O is synthesized by 1,4-diiodoperfluorobutane and fuming sulfuric acid with the yield of 55.7% under optimal conditions. The GWP of c-C 4 F 8 O is about one-third that of SF6 and its dielectric strength is about 1.2-1.4 times that of SF 6 . CO 2 and N 2 are mixed with c-C 4 F 8 O to lower liquefaction temperature and GWP. The investigation of breakdown voltage and self-recoverability of gas mixtures has shown that the insulation performance and stability of c-C 4 F 8 O-N 2 is better than c-C 4 F 8 O-CO 2 mixtures. The decomposition process of c-C 4 F 8 O might produce some nonflammable or inexplosive by-products, such as C 2 F 4 , c-C 2 F 4 O, c-C 3 F 6 – and CF 2 O simulated by Gaussian 09. The results indicate that c-C 4 F 8 O and N 2 mixtures have potential to replace SF6 in electrical equipment.
Authors: Zhanyang Gao , Yi Wang,Shiyao Wang,Wenjun Zhou ,Ping Yu ,Yunbai Luo
Published in: IEEE Access ( Volume: 8 )
Date of Publication: 23 December 2019
Publisher: IEEE
DOI: 10.1109/ACCESS.2019.2961694
Article 4:
Partial discharge behavior of protrusion on high voltage conductor in GIS/GIL under high voltage direct current: Comparison of SF6 and SF6 alternative gases
Abstract:
Recent studies have demonstrated that fluoronitrile (FN) Novec™ 4710 and fluoroketone (FK) Novec™ 5110 show higher dielectric strength than SF 6 . These gases can be mixed with a buffer gas such as CO 2 and technical air to have suitable dielectric properties for high voltage insulation applications. With the rapid growth of HVDC networks, these gases may replace SF 6 in future HVDC apparatus such as GIS/GIL. This paper focuses on the study of the partial discharge (PD) characteristics of SF 6 and SF6 alternative gases with a protrusion defect on the high voltage conductor with DC voltage. The results show that, for calculated equivalent SF 6 dielectric strength under homogeneous electric field, a difference in terms of partial discharge inception voltage was noted for gas mixtures compared to SF 6 . This difference may be due to the influence of gas pressure under highly inhomogeneous electric field. FN-CO 2 and FK-Air mixtures showed the highest PD amplitude under positive polarity while it was higher under negative polarity for SF 6 . Moreover, PD repetition frequency is higher for SF 6 investigated alternative gases. The results can help for the design of SF 6 free HVDC GIS partial discharge monitoring system.
Authors: C. Toigo, T. Vu-Cong,F. Jacquier ,A. Girodet
Published in: IEEE Transactions on Dielectrics and Electrical Insulation ( Volume: 27 , Issue: 1 , Feb. 2020 ).
Date of Publication: 06 February 2020
 DOI: 10.1109/TDEI.2019.008358