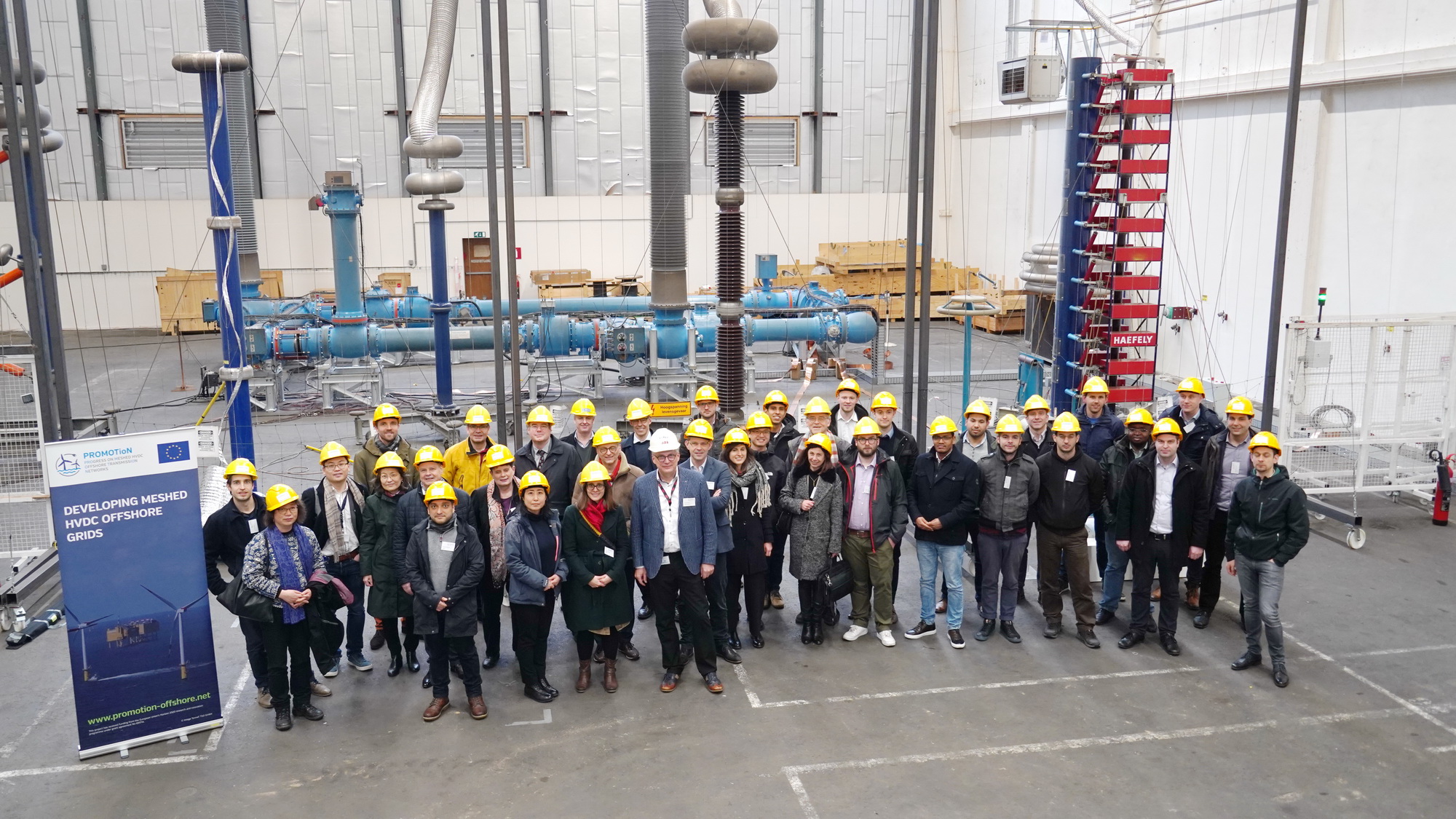 The full-scale testing of HVDC CB  and HVDC GIS has been successfully conducted and demonstrated at KEMA  Labs. Both activities – the live fault current interruption of a hybrid HVDC circuit breaker and the  operation testing of the HVDC GIS – were carried out at Arnhem KEMA Labs. In addition, after workshops on the technologies and test methods, relevant stakeholders (TSOs, project developers, etc.) were invited in the laboratories for a face-to-face meeting with state-of-the-art equipment and laboratory technology.
The test requirements were agreed among three manufacturers of different technologies of HVDC circuit breakers: Mitsubishi Electric, ABB and SciBreak.
In the present stage of the project, the active current injection technology has been demonstrated at KEMA high-power Labs Arnhem up to 16 kA, 160 kV whereas hybrid technology was demonstrated at fault current of 20 kA at 350 kV.
These tests were particularly important, as a meshed European offshore HVDC grid can provide significant benefits to the European energy market and decarbonization as part of European Green Deal.
The Horizons 2020 European project PROMOTioN (Progress on Meshed HVDC Offshore Transmission Networks) seeks to develop such a grid, with HVDC switchgear as key equipment for the protection and operation. In order to achieve such objectives, however, the readiness of this equipment needs to be increased towards the full-scale prototype performance demonstration level.
Source: CESI website(news section)