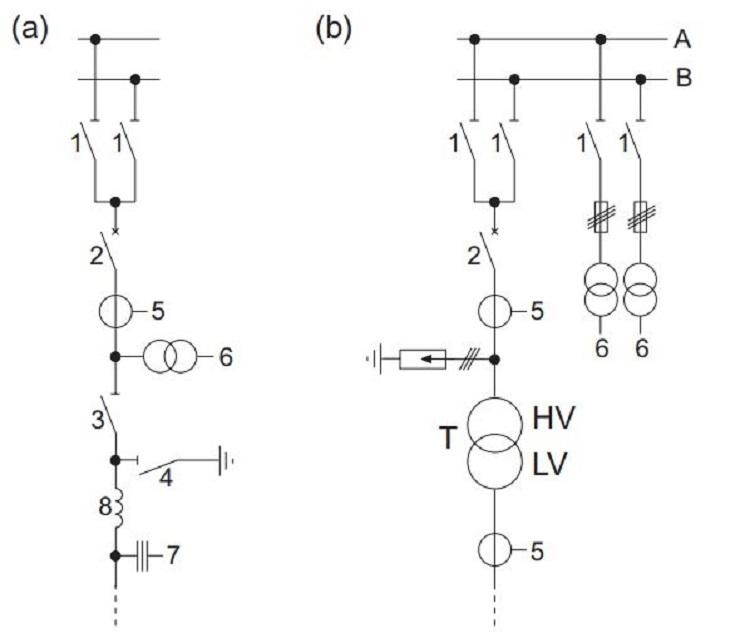 Incoming and outgoing feeders in switchgear are equipped with circuit breakers and disconnection and earthing switches. Current and voltage transformers for the connection of protection and measurement devices are usually installed at each feeder in HV switchyards. The current transformer is placed at the busbar side of the voltage transformer in order to detect short circuits of the voltage transformer by the protection device. Installations without voltage transformers in each feeder are also found: in this case the voltage transformer is placed at the busbar. In addition, the feeders are equipped with surge arresters and coupling devices for frequency carrier signals depending on the requirements of the switchgear. A typical arrangement of the individual devices of feeder arrangement in Figure.
(a) Overhead line feeder with double busbar.
(b) transformer feeder with double busbar.
Busbar disconnecting switch
2) Circuit breaker
3) Feeder disconnecting switch
4) Earthing switch
5) Current transformer
6) Voltage transformer
7) Capacitive voltage transformer with coupling for frequency carrier signal
8) Blocking reactor against frequency carrier signals