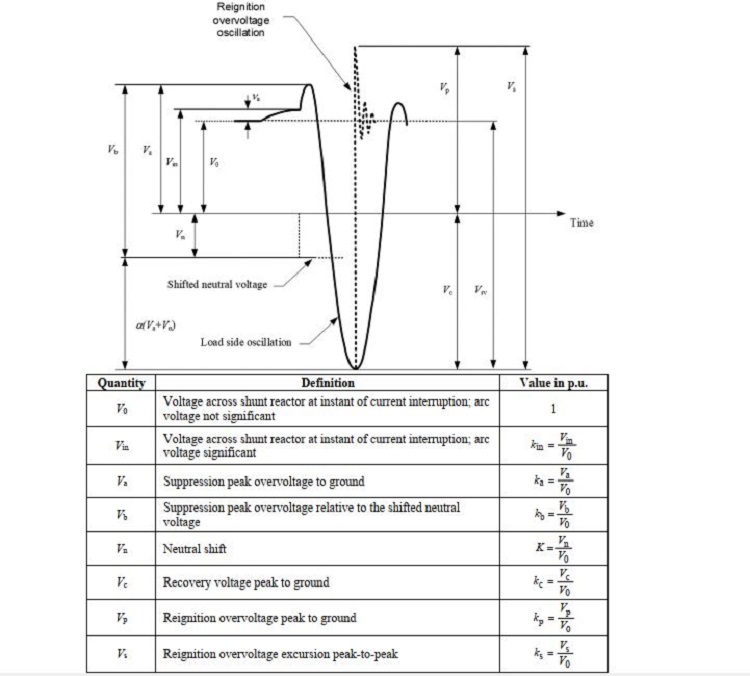 Opening resistor:Adds significantly to mechanical complexity of the CB; not viable – technically or economically – on single pressure SF6 CB; reignitions can still occur.
SA to ground at shunt reactor:Effective only for CB producing suppression peak overvoltages in excess of the surge arrester protective level
Surge arrester across CB: Adds to complexity of CB; SA must be able to withstand forces associated with circuit breaker operation; some reignitions will still occur, albeit at low voltage levels.
Surge capacitor: Does not influence ka for CBs other than vacuum type; leads to increased chopping current but not necessarily increased suppression peak overvoltages; does not eliminate reignitions; may have the effect of reducing the minimum arcing time such that probability of reignitions is unchanged; require space.
Controlled switching: Suitable only for mechanically consistent CBs with appropriate minimum arcing times; some applications require independent pole operation.
CB with higher voltage rating:Increased cost, increased
space requirement.