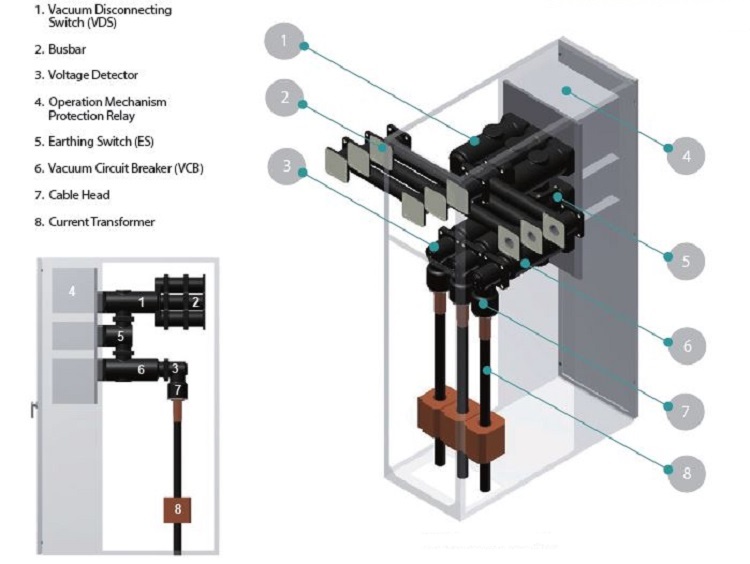 Solid insulation in modern switchgear is usually based on epoxy or polyurethane resin. Where electrical properties have also to be combined with high mechanical strength, glass fibre or kevlar reinforcement is used. Typical examples of this type of reinforcement can be found in drive links from the operating mechanism to the interrupter, and in pressure enclosures.
Cast epoxy and polyurethane resin insulation has to be carefully designed to minimise locked-up internal mechanical stress that may be produced during the cooling and contraction process when casting has taken place.
In addition to the switchgear routine tests specified in standards, SIS test to a low-temperature soak at about−30◦C followed by a visual inspection to look for small fractures, before carrying out the normal routine tests.
Some SIS benefits:
Long term reliability.
Ability to withstand the maximum working temperature combined with electrical stress without change.
Mechanically strong, as insulators are commonly subjected from both mechanical operations and the passage of peak short-circuit currents.
Freedom from harmful effects on the environment.
Freedom from 'end of life' problems.
In pic shown Toshiba 36 KV SIS.