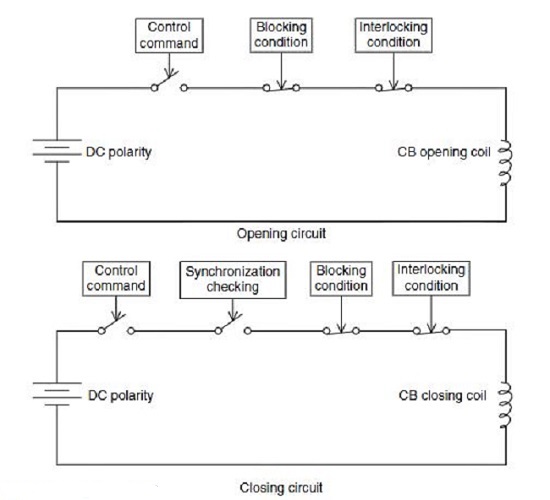 Control function can be performed from different control levels:
From bay level: Through the bay controller screen and associated accessories.
From station level: Using color monitors and other elements from the HMI.
From remote control level: By means of a master control unit.
In bay level, many tasks are assigned to the bay controller. These include the following:
Supervision of bay related voltages.
Checking voltage synchronization for the closing operation of circuit breakers.
Runtime verification for DS operations.
Check for the right control level authority.
Supervision of pumps, spring systems or other elements of a circuit breaker driving mechanism.
Supervision of SF6 gas pressure in CB interrupting chambers.
Prevent the progress of double operation commands.
Verify the due automatic/manual operation mode.
Verify the applicability of the interlock override operation mode.
Self‐supervision including the condition of the voltage supplies.
Detection of pole discrepancy in CBs
Delivery of switching commands if favorable safety and operational conditions are fulfilled.
Control function performs acc to figure in close or open.