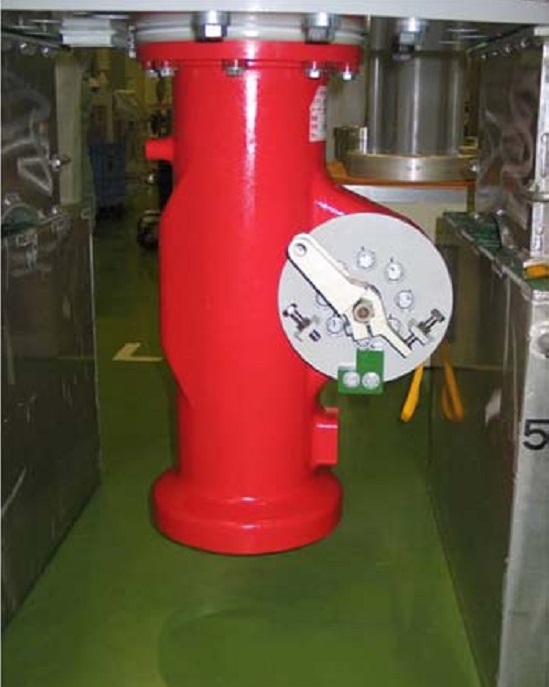 These switches primary purpose is the same as grounding switches in air insulated substations and non fault-initiating grounding switches in GIS.
HSGS have the additional capability of closing an energized conductor, creating a short circuit without receiving significant damage to the switch or the enclosure. HSGS are used to ground various active elements of the substation, such as transmission lines, transformer banks, and main buses. In some GIS facilities high speed ground switches are used to initiate protective relay functions. They are, typically, not used to ground circuit breakers or voltage transformers. HSGS are also designed and tested to interrupt electrostatically induced capacitive currents and electromagnetically induced inductive currents occurring in de-energized transmission lines in parallel and close proximity to energized transmission lines. They can also remove DC trapped charges on a transmission line.
HSGS typically have motor operating mechanisms with spring assists for rapid opening and closing of the switchblade. They typically use the same methods for determining the switch position as disconnect switches. Figure show a HSGS connected to a bus.