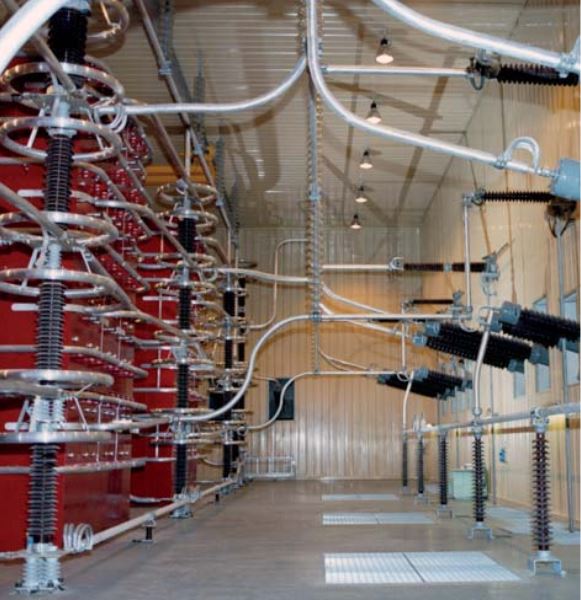 A valve hall is a building which contains the valves of the static inverters of a HVDC.The valves consist of thyristors, or at older plants, mercury arc rectifiers.The valve hall is an important component of the HVDC system. The grounding of a valve hall's elements is ensured by highly customized earthing switches.
Two different earthing switch use for this purpose:
1-Wall mounted earthing switch and 2- Floor mounted semi pantograph.
For maintenance earthing switch have to be inserted at key
nodes of the installation. As the space between transformers and
rectifiers has to be minimised, they have to fit into a limited space as well as adapt to the actual layout.
Earthing switches are most effective solutions to earth the
transformers bushings on AC side, the DC bus of the poles, or any desired
point of the AC or DC circuit. Depending on its function, the earthing switch can be supplied with a support insulator.
Should the disconnecting function be required, the same design philosophy would lead to similarly effective solutions, especially when it comes to switching DC filters, which requires making and breaking on residual currents.