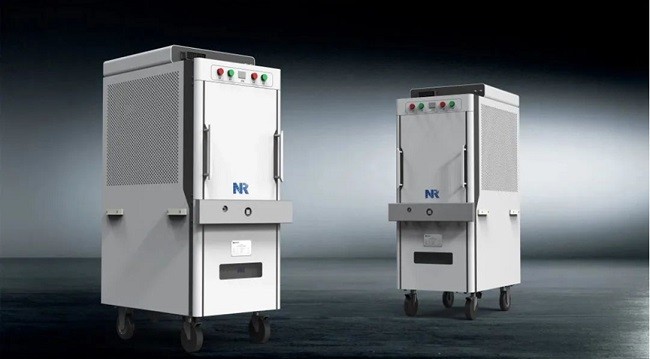 The first arc-less fast DC circuit breaker model PCS-8353  independently developed by NR was successfully put into operation on Zhengzhou Metro Line three on December 26, 2022.
Arc less fast DC circuit breaker specification:
The DC circuit breaker is based on the design concept of fast-breaking without an arc. Compared with the air DC circuit breaker, the fault breaking time is shortened from tens of milliseconds to less than 2 milliseconds, and the number of near-end-fault current breaking is increased to more than 200. After breaking, the equipment does not need maintenance, and the core performance parameters of the equipment are superior to those of the same level product.
At present, the air mechanical circuit breaker widely used in the DC traction power supply system of urban rail transit will have a large number of arcs during the breaking process. Each breaking will ablate the circuit breaker contact and arc extinguishing grid, resulting in low electrical life and high maintenance costs. In addition, due to the slow breaking speed, the actual cut-off current is close to the expected maximum short-circuit current of the system, which has a great impact on the system.
The NR company's efforts in the field of DC circuit breakers:
In order to solve the above problems, NR creatively proposed a hybrid DC circuit breaker topology based on high arc voltage vacuum commutation, relying on the successful application of ± 500kV high-voltage DC circuit breaker and ± 10kV DC distribution network circuit breaker, which can realize no visible arc during the breaking process and maintenance free after equipment breaking, while greatly improving the breaking life to meet different application conditions of urban rail transit DC power supply system.
The PCS-8353 arc-less fast DC circuit breaker adopts an integrated handcart structure design, which is compact in size. The external primary and secondary interfaces can be compatible with the air-type DC circuit breaker to meet the rapid replacement application of new construction and reconstruction projects.
NR company has continuously cultivated the urban rail transit industry for more than ten years. More than ten kinds of products in three series of comprehensive control, smart power supply, and green energy conservation have been successfully applied to nearly 200 subway lines in more than 40 cities in China, among which the market share of 35kV relay protection, SVG and master substation integrated automation system for rail transit is leading. As an important member of NR Rail Transit product solutions, the PCS-8353 arc-free fast DC circuit breaker will provide more safe and more reliable protection means for urban rail transit DC power supply systems.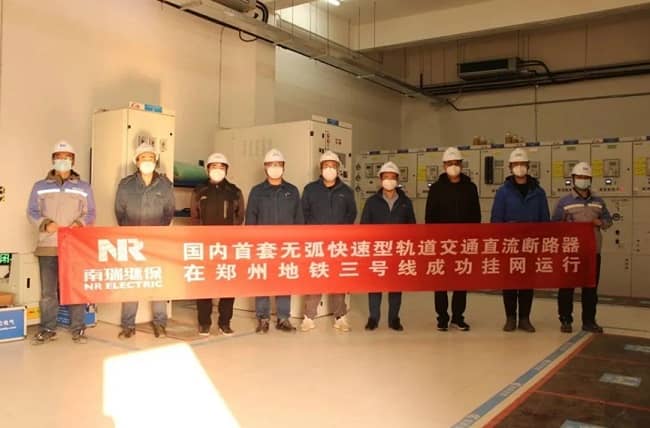 DC circuit breaker install on site of Zhengzhou Metro Line three
About NR company activities:
NR Electric (NR), as a power stability expert, is dedicated to providing smart, flexible, reliable, and environmentally friendly solutions for power generation, power grids, and industries. The products and solutions cover protection, automation & control, HVDC & FACTS, Renewable & Micro-grid, and Engineering consulting & services.
NR has stood for rugged reliability and world-class engineering including more than 20 years of professional experience in digitization, electrification, and high-tech innovations. NR provides a wide spectrum of electrical and power electronics solutions to enable its worldwide customers to meet the growing challenges of quality and safety. We also offer turnkey and specialist electrical services provided by more than 4000 high-tech employees across the globe formulating NR into a worldwide recognizable multinational company by expanding its hand to over 100 countries & regions.
Our power solutions with distinctive expertise that bridges both AC & DC power technology and spans both conventional & renewable energy platforms serving power systems from mega power generations, long distance high capacity HVAC and HVDC transmissions, sub-transmissions, medium & low voltage distribution, energy-intensive industry to eco-friendly renewable wind and solar farms. Our feedback-oriented approach helps clients to potentially elucidate the technical glitch and they can rely on NR for innovative power solutions that protect people, investments, data, and businesses. NR's valuable mission, innovative technology, high-quality products, and practical experience permit the company to expand for more contributions to power utilities and industrial needs.