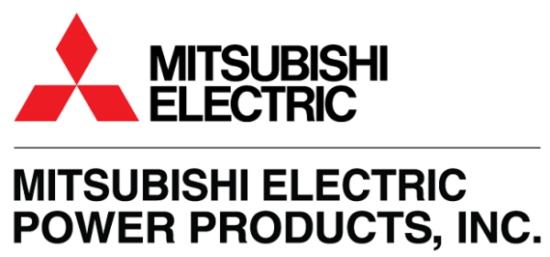 October 10, 2022 -Mitsubishi Electric Power Product company, Inc. (MEPPI) announces the first shipments of its  72kV vacuum circuit breaker (VCB) with dry-air insulation, the latest addition to the company's switchgear product line.
Designed, assembled, and tested in the U.S.A., Mitsubishi Electric Power Products's 72kV vacuum circuit breaker meets all applicable ANSI, IEEE, and IEC certification standards. The 72kV vacuum circuit breaker employs Mitsubishi Electric's 65-year history of vacuum interrupter technology and provides customers with a cost-effective, environmentally responsible, zero global warming potential option to SF6 gas and alternative gas insulating mediums.
72K vacuum circuit breaker features and benefits:
Significantly lower operational and maintenance (O&M) costs, since Mitsubishi Electric Power Product company's vacuum circuit breaker eliminates the need and expense of tracking and documenting greenhouse gases.
An operating temperature range of -40C° to 50C°, eliminating the need for tank heaters in cooler climates.
Increased full-fault and switching capabilities, extending product lifespan compared to equivalent gas insulated circuit breakers.
A footprint and dimensions similar to SF6 gas circuit breakers, simplifying and streamlining installation within typical substation configurations.
Ratings for 2000A continuous current and 31.5kA short-circuit current.

MEPPI 72.5kV vacuum circuit breaker /source from MEPPI website
Mitsubishi Electric Power Products director's opinion about this circuit breaker:

Kevin Goldstein, MEPPI's Electrical Distribution Division General Manager, , "Building on Mitsubishi Electric's industry leadership in designing the power industry's highest quality vacuum products, MEPPI is excited to introduce its new 72kV vacuum circuit breaker with dry-air insulation. This latest product addition gives utilities the option to reduce reliance on greenhouse gas-based insulating and interrupting medium in high voltage circuit breakers and provides a high-performance alternative that significantly reduces O&M and regulatory compliance costs. Our value proposition is simple, but undeniable – MEPPI products optimize performance, reduce the total cost of equipment ownership, and consistently provide an ongoing return on investment. As with all MEPPI products, the new 72kV VCB is backed by a quality program with a foundation built on performance verification."
About Mitsubishi Electric Power Products

company:
Headquartered in Warrendale, Pennsylvania, Mitsubishi Electric Power Products, Inc. is a U.S. affiliate of Mitsubishi Electric Corporation of Japan and serves the North American power systems, rail transportation, and large visual display markets with electrical and electronic products, systems and services. The products offered include gas circuit breakers, vacuum circuit breakers, power transformers, gas-insulated substations, power electronics and electricity transmission technologies including high voltage DC, battery energy storage systems, generator services, nuclear power plant control systems, uninterruptible power supplies, rail transportation equipment, and high-definition LED displays for sports, commercial, and retail installations. Information on Mitsubishi Electric Power Products' complete line of products and services can be found at www.MEPPI.com
In addition to electric utility products, Mitsubishi Electric US group companies' principal businesses include semiconductor devices, automotive electrical components, factory automation products and services, cooling and heating products and elevators and escalators. Mitsubishi Electric US group companies have 38 locations throughout the United States with approximately 4,000 employees.