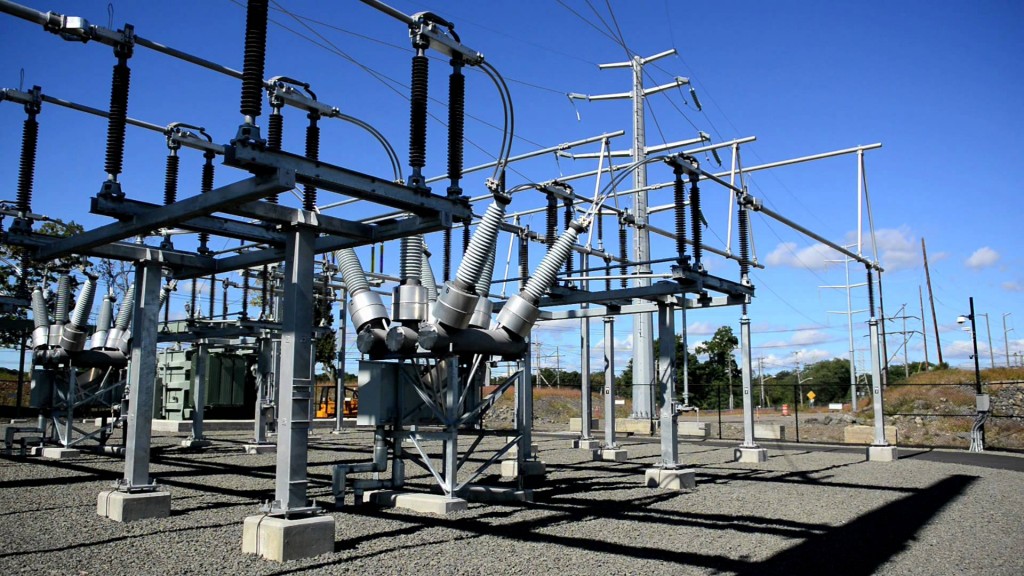 The global switchgear market  to reach a size of EUR 126 billion by 2024, at a Compound Annual Growth Rate of 6.9% from an estimated EUR 90 billion in 2019. Growing investments in renewable energy and demand for safe and secure electrical distribution systems have increased the demand for switchgears markets and markets website reported.
By insulation:
The  GIS will account for the largest contribution in the switchgear market during the forecast period.
The report segments the switchgear market, by insulation, into GIS and AIS. The GIS type is expected to hold the largest market share by 2024. They are mainly used in industrial areas to fulfill high-energy demands through a space-saving design of minimum cost.GIS are deployed in various industries, serving different needs at varying voltage levels. This would drive the demand for GIS.
By end-user:
The T&D utilities segment is expected to grow at the fastest rate during the forecast period.
The T&D utilities segment is responsible for the generation, transmission, and distribution of electricity. Electric utilities include investor-owned and publicly-owned cooperatives and nationalized entities, which are the major providers of electricity in most of the countries, worldwide. On the other hand, increasing laws supporting reliable, the uninterrupted power supply is increasingly being adopted in regions such as North America and Europe, which is driving the market for switchgears.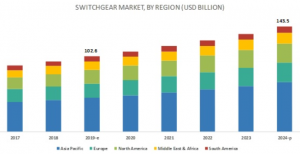 Switchgear Market Estimation Flowchart by Region
Asia Pacific is expected to account for the largest market size during the forecast period according report.
North America, Europe, South America, Asia Pacific, and the Middle East & Africa are the major regions considered for the study of the switchgear market. Asia Pacific is estimated to be the largest market from 2019 to 2024. Countries such as China and India are undertaking a lot of smart grid and substation projects to fulfil the growing demand for energy. This would drive the switchgear market in the region.
Key Market Players in this report:
The major players in the global switchgear market are Schneider Electric (France), Siemens AG (Germany), ABB (Switzerland), General Electric (US), Eaton Corporation (Republic of Ireland), Hyosung, Hyundai (South Korea), CG Power (India), Hitachi (Japan), Toshiba (Japan), Mitsubishi (Japan), Powell (US), Larsen & Toubro (India), Elektrobudowa (Poland), Hubbell (US), Lucy Electric (UK), SEL (Italy), and Fuji Electric (Japan).
This research report categorizes by Insulation (GIS and AIS), Installation (Indoor and Outdoor), End User (T&D Utilities, Industries, Commercial and Residential), Voltage (Low, Medium, and High), and Geography.
Source of report: marketsandmarkets website.