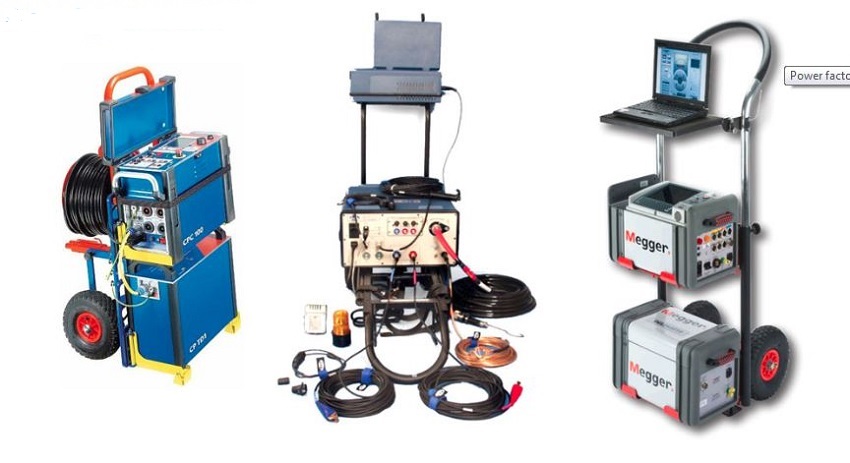 Assess the integrity of both the internal and external insulation. Test sets generally have an output of 10 kV and are portable in nature so that they can be used in all substation environments. This testing used on oil CBs , however, it can be done on SF6 switchgear.
The purpose of the power factor tests is to detect the presence of contamination and/or deterioration
of the breaker's insulating system, which will allow corrective actions to be taken to ensure the integrity
of the breaker. This is done by measuring the insulation's dielectric-loss and capacitance and calculating the power factor. The increase of the dielectric-loss, the power factor, is shown an increase in contamination of the insulating system and can detect:
Moisture contamination resulting from leaks or incomplete cleaning and drying.
Deterioration of line-to-ground and contact-grading capacitors
Surface contamination of weather sheds.
Deterioration of insulating components such as operating rods, interrupters, interrupter supports caused by corrosive arc by-products.
Impurities, contamination, and/or particles within the insulating medium.
In photo showing 3 types of power factor test set.