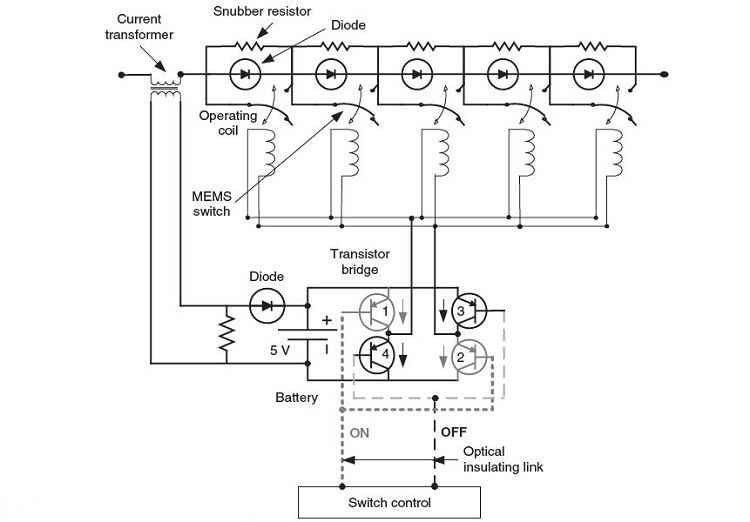 The use of MEMS switches will allow , rerouting of power from faulted segments, utilization of DC distribution in naval applications, minimization of system losses.
Some motivational factors:
better characterization of distribution system performance(including power quality),
identification of the proper trade-off between investment and service,
optimization of the investment in distribution equipment,
improved power quality
improved reliability
improved hardness to power quality problems, less vulnerability.
MEMS devices have inherently low voltage and current ratings, by assemble these devices in series and parallel to build up the required distribution class ratings.
A mediumvoltage CB requires several hundred devices connected in series and parallel.
Figure shows the connection diagram of a building block switching module.
The module contains:
Five MEMS switches connected in series, with their operating coils connected in parallel.
Battery-powered operating circuit, with a transistor bridge.
Charging circuit for the battery.
Fiber-optic links for control the operating circuit.
Control circuit at the ground level.