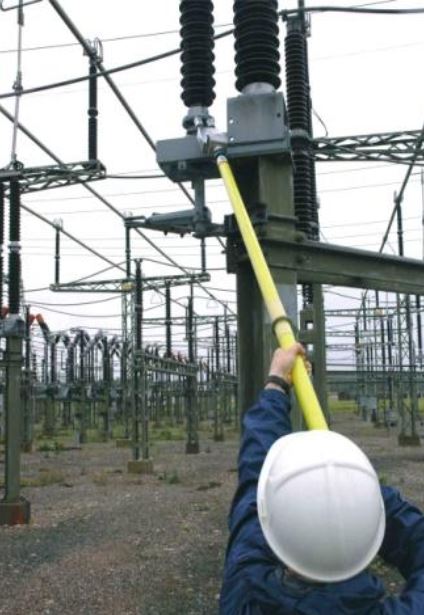 Acoustic emission: can be successfully used to detect dangerous cracks in support insulators on site, working offline. The technique is suitable for detecting damages affected by mechanical stress, like cracks related to fatigue, but not defects like pores.
Non-destructive ultrasound: is based on the ultrasound impulse method, a technique where the insulator and its defects are excited through injections of short acoustic impulses, while working offline. Information about presence and size of defects are extracted from the measured response. For each position of the probe, there is a specific response corresponding to the properties of the porcelain in a volume around the probe.
Vibro acoustic control: identifies defects in insulators based on the frequency characteristics of porcelain insulators. The equipment utilises "white noise" to estimate the power spectrum density of the vibration response of the porcelain insulator under study, working on-line.
Device is intended for detection such defects as microcracks. The main criterion for detection is un-change of the frequency spectrum in time.
In pic shown method ➌ test for insulator in substation.