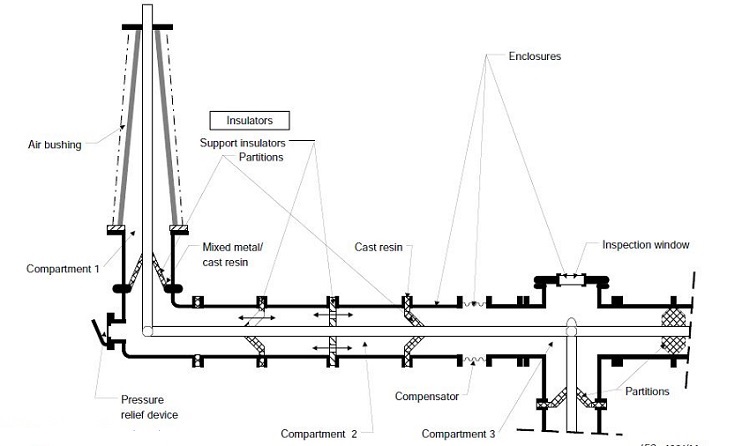 Partitioning of a GIS is influenced by the service continuity requirements during maintenance, repair and extension. Local health and safety requirements also have to be considered.
GIS shall be divided into compartments in such a manner that:
during various activities requiring de-energization of parts of the GIS, compartments to be taken out of service comply with the user's service continuity requirements. These activities include: maintenance,repair,extension
the effects of an arc inside a compartment is limited to that compartment
duration of unavailability in case of major failure shall be in accordance with the user's service continuity requirements;
the gas compartment can be evacuated and filled in a reasonable time considering the gas handling devices available.
Each compartment shall be equipped with:
filling valve;
gas monitoring device
Depending on the GIS design each compartment may be equipped with the following accessories:
pressure relief device
desiccant
internal fault arc location detector
Figure give an example of an partitions design for different types of adjacent compartments.