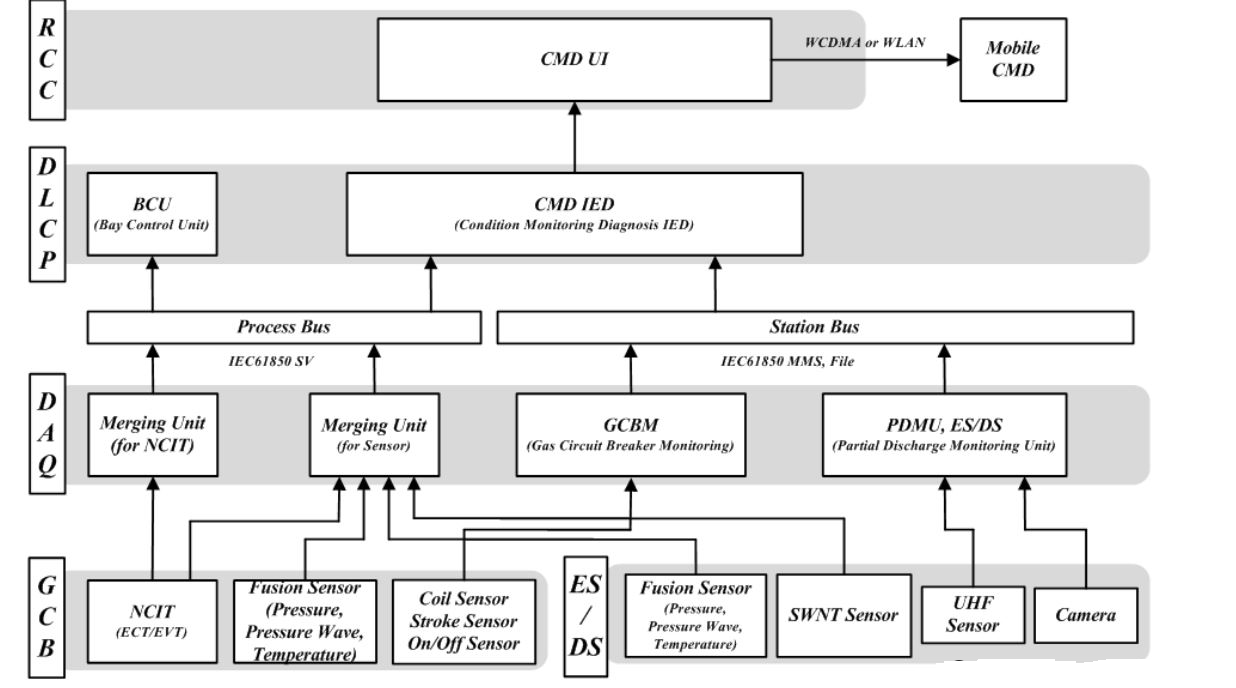 This system have 3 part:
Sensor part: this part is consist of Single Wall Carbon anotubes(SWNT), Pressure, Pressure wave,and Temperature sensor, and NCIT.
 Data acquisition part which is responsible for measurement and transmission of sensor. It is consist of Merging Unit(MU) which is divided into Sensor MU, NCIT MU, and CT/PT MU.
 Condition Monitoring and Diagnosis(CMD) part: It is consist of Bay Control Unit(BCU), CMD Intelligent Electronic Device(IED), GIS Circuit Breaker Monitoring(GCBM), and Partial Discharge Monitoring Unit (PDMU).
The intelligent component, as the core of the GIS is defined as physical device that can be flexibly configured and is assembled by one or several function units such as measurement, control, protection, metering, monitoring.
The interface data is transmitted based on IEC61850 protocol.
This system monitors and collects the condition information from GIS and send massage to control center.