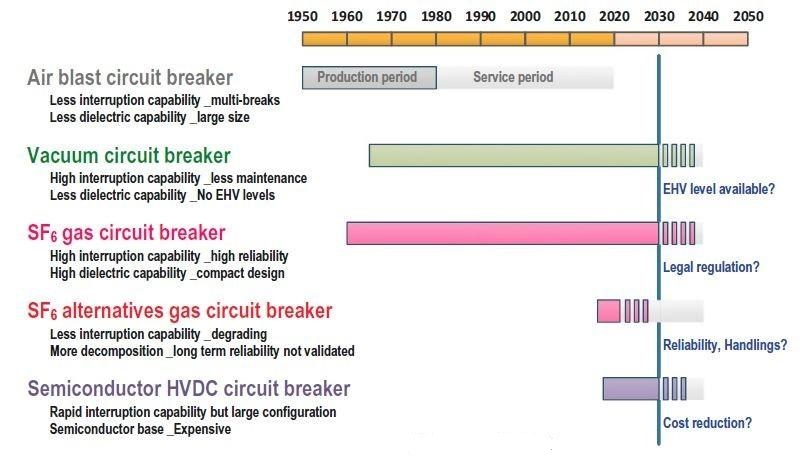 Past and future circuit breakers with different technologies and the advantages and disadvantages:
Air circuit breakers: Currently the production of these products has been stopped.
SF6 gas circuit breakers :The first equipment was introduced in 1950.The production of these products is still ongoing, and their production is uncertain in the future due to global warming(GWP).
vacuum circuit breakers :VCBs Actually, they entered the market in 1980 .A 145 kV vacuum breaker is already available, and the next steps will be a 245 kV double break and a 550 kV with four vacuum interrupters immersed in oil.
SF6 alternative gas circuit breakers
High voltage DC circuit breakers
what s your idea about switching equipments in future?