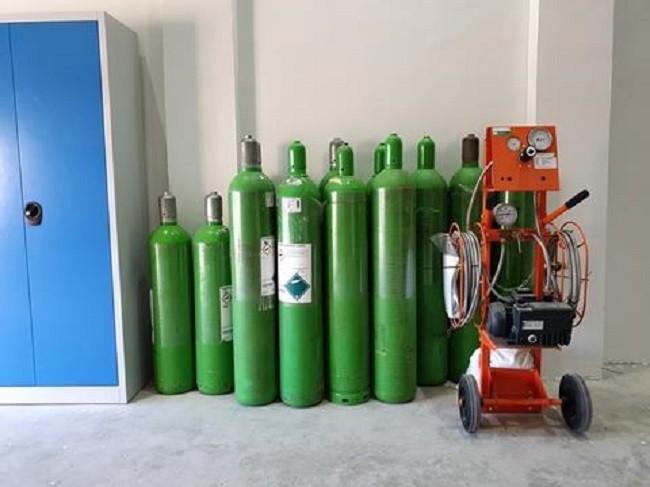 The European Parliament is to decide on the revision of the F-Gas( like SF6) Regulation on 1 March 2023.
The Committee on the Environment, Public Health and Food Safety (ENVI) of the European Parliament will bring the decision that will largely determine the extent to which F-gases, the so-called "forever chemicals" (PFAS – per- and poly-fluoroalkyl) will be allowed to be used in power grids.
F-gases are particularly harmful to the climate, one of them being sulfur hexafluoride (SF6), the most climate-damaging gas in the world. SF6 is used in power transmission technologies such as switchgear, needed in all power generation and transmission facilities (substations, solar power plants, nuclear power plants, gas power plants, wind power plants, etc.).
The various manufacturers' technical alternatives to SF6 range from emission-free assets based on synthetic air to technologies that continue to use the PFAS, which are harmful to the climate and the environment.
According to the European Commission's April 2022 proposal to amend the regulation, the use of new switchgear that uses climate-damaging gases will no longer be permitted in principle in a few years. This proposal is currently being discussed in the European Parliament and the Council of EU Member States.
In the EU, the use of F-gases has been monitored since 2014 with the F-Gas Regulation. As a result, the use of F-gases has already been severely restricted in many industries, including refrigeration and air conditioning. This is not yet the case in power transmission, because until a few years ago there were hardly any technical alternatives, and this has changed fundamentally.
Thus, the proposal would reduce F-gases by 90 % by 2050 and ban the use of F-gases in switchgear with a global warming potential (GWP) greater than 10 by 2026 or 2031 (high voltage), depending on the voltage of the switchgear. This is expected to save the equivalent of 40 MT of CO2 emissions by 2030.
By 2050, an additional saving of the equivalent of 310 MT of CO2 in total is planned.
In the meantime, preliminary counterproposals from the European Parliament and the Council of EU member states have been submitted, which among others discuss a more ambitious and less ambitious phase-out of climate-damaging F-gases in the electricity grids.