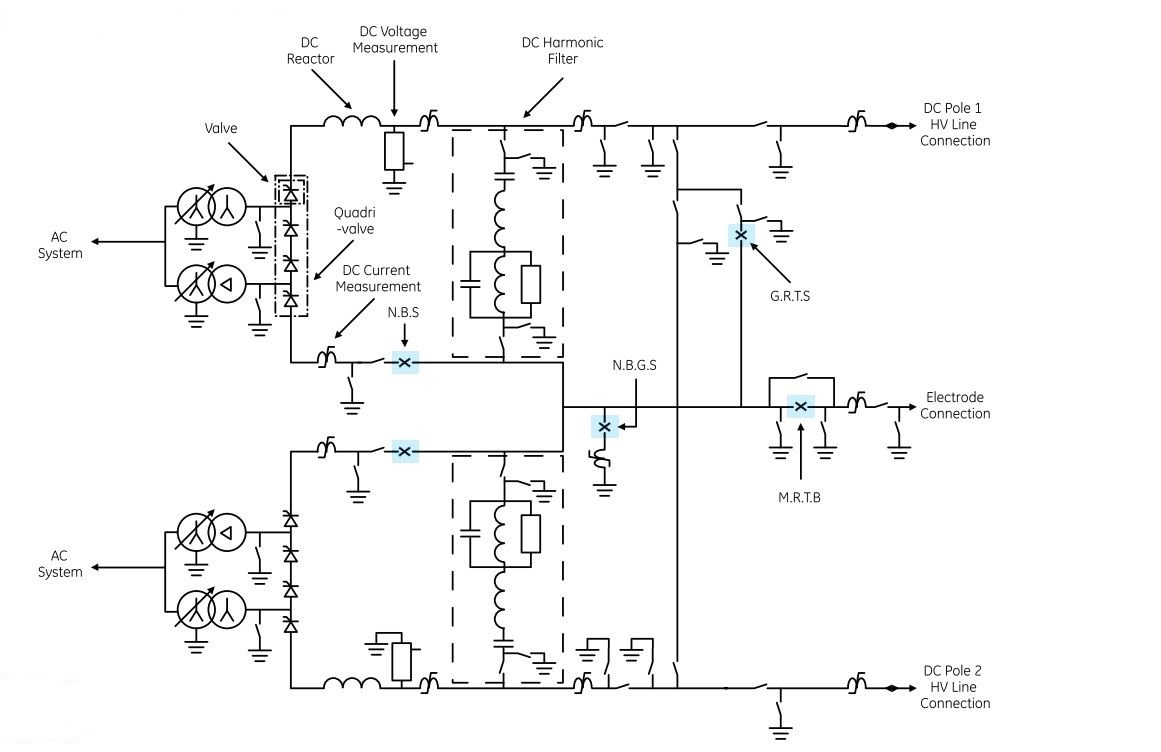 Figure shows a typical Single Line Diagram for HVDC transmission scheme utilizing DC side switchgear. The following switches can be identified from Figure:
NBGS – Neutral Bus Ground Switch:This switch is normally open but when closed it solidly connects the converter neutral to the station earth mat. Operation with this switch can normally be maintained if the converter can be operated in a bi pole mode with balanced currents between the poles, that is, the DC current to earth is very small.
NBS – Neutral Bus Switch: A NBS is in series with the neutral connection of each pole. In the event of an earth fault on one pole, that pole will be blocked.
GRTS – Ground Return Transfer Switch:The connection between the HVDC conductor and the neutral point includes both a high voltage disconnector and a GRTS and is used as part of the switching operation to configure the HVDC scheme as either a ground return mono pole or a metallic return mono pole.
MRTB – Metallic Return Transfer Breaker:The MRTB is used in conjunction with the GRTS to commutate the DC load current between the earth (ground return) and a parallel, otherwise unused, HV conductor.